Michael Connerty is a Managing Director and Partner in L.E.K. Consulting's Chicago office, where he leads the Organization & Performance practice for the Americas region. He has 20 years of experience and focuses on helping clients execute growth strategies, improve their organizations and achieve their targeted outcomes.
Mike has led numerous engagements across industries and geographical regions, focusing on growth strategy and commercial transformation (including marketing, sales, products, services and customer experience), organizational strategy (including design and change management), mergers and acquisitions (including synergy assessment and post-merger integration), and performance improvement and operations.
Mike works closely with senior leadership teams to craft the right path to execute their business strategies, define the necessary capabilities to support their plans, build consensus on critical decisions, navigate organizational change and drive implementation programs.
His experience covers a wide range of industries, including industrials, business services, life sciences and private equity.
Previously, Mike worked in private equity and banking, where he focused mostly on middle-market buyouts in North America and Europe. Mike earned his MBA from the University of Chicago and holds a BS from the University of Illinois, Urbana, where he was awarded a Chick Evans Scholarship.
Education
Undergraduate: Bachelor of Science in Finance, University of Illinois - Urbana
Graduate: Master of Business Administration, University of Chicago Booth School of Business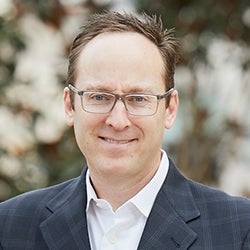 Related Insights
Manufacturing Growth & How Outcome-Centric Organizations Can Win
Industrials
Manufacturing Growth & How Outcome-Centric Organizations Can Win