Harpreet Singh is a Partner in L.E.K. Consulting's London office. He has been with the firm since 2013, and his primary focus is the Industrial and Building & Construction sectors.
Harpreet has led a number of strategy and transformation projects for large corporations and has supported commercial diligence of multiple buy- and sell-side transactions. He has worked on a broad range of strategic assignments, including growth strategy, performance turnaround, data-driven decision-making, customer segmentation and market entry. Harpreet is a champion of Data & Analytics and Digital Initiatives within L.E.K.'s Industrials practice.
Prior to joining L.E.K., Harpreet worked with large automotive companies and social enterprises. He has a Bachelor of Technology in Industrial and Production Engineering from IIT Delhi and a Master of Business Administration from London Business School.
Education
Undergraduate: Bachelor of Technology in Industrial and Production Engineering, IIT Delhi
Graduate: Master of Business Administration, London Business School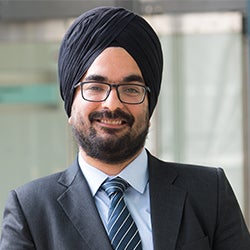 Related Insights