Romain Maitret is a Partner in L.E.K. Consulting's London office. With more than 10 years of consulting experience, he specialises in the Consumer and Technology sectors, providing strategic advice to clients in fields including software, electronics, retail, and consumer products.
Romain's experience encompasses a wide range of strategic issues, including market entry and strategic positioning, business plan development and marketing. He has also led a broad range of commercial due diligence projects (buy- and sell-side) for private equity clients.
Romain joined L.E.K. in 2011. He holds an M.Sc. in Computer Science from the University of Queensland, an M.Sc.Eng. in Information Technology from ESIEA, and a Master of Business Administration from Saïd Business School, University of Oxford.
Education
Graduate: M.Sc. in Computer Science, University of Queensland | M.Sc.Eng. in Information Technology, ESIEA | Master of Business Administration, Saïd Business School, University of Oxford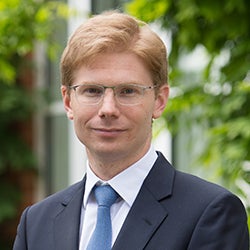 Related Insights