Romain Maitret is a Partner in L.E.K. Consulting's London office. He is a member of L.E.K.'s Consumer practice, where he holds sectoral responsibility for the firm's Data & Analytics capability.
Romain has more than 10 years of consulting experience and has worked on a wide range of strategy engagements across the Consumer Products, Retail and Travel & Transport sectors. He has advised clients on market entry and strategic positioning, business plan development, marketing and digital. Romain has also led a broad range of commercial due diligence projects (buy- and sell-side) for private equity clients.
Romain joined L.E.K. in 2011. He holds an M.Sc. in Computer Science from the University of Queensland, an M.Sc.Eng. in Information Technology from ESIEA, and a Master of Business Administration from Saïd Business School, University of Oxford.
Education
Graduate: M.Sc. in Computer Science, University of Queensland | M.Sc.Eng. in Information Technology, ESIEA | Master of Business Administration, Saïd Business School, University of Oxford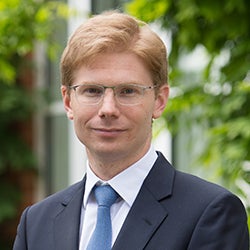 Related Insights