Arnaud Sergent is a Partner at L.E.K. Consulting and a member of L.E.K.'s European Regional Management Committee.
Arnaud has more than 25 years of management consulting experience. He has extensive experience in corporate and business strategy developments across a wide range of industries with extensive involvement in cross-border work between Europe, U.S., and Asia. Before joining L.E.K. in 1989, Arnaud worked for two years in London on the financial markets for a French bank.
Arnaud is now head of L.E.K.'s Paris office, after having worked in the London and Munich offices. Arnaud is a graduate from HEC and received a Master of Business Administration from INSEAD.
Education
Undergraduate: Bachelor of Business Economics, Ecole HEC
Graduate: Master of Business Administration, INSEAD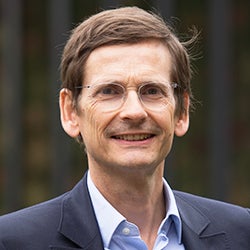 Related Insights
Consolidation of French Healthcare Services
Healthcare
Consolidation of French Healthcare Services