Jitin Sethi is a Partner and member of L.E.K. Consulting's Global Education practice. Based in Singapore, he works closely with education companies/operators, private equity firms and not-for-profit institutions on strategic decisions, full-potential assessment, business plan development, investment opportunities, pricing, and go-to-market strategy.
His experience spans all education segments, including K-12, Higher Education, Transnational Education, English Language Training, Education Technology and Corporate Training. He is an Education Technology (EdTech) enthusiast and is embedded in the network of leading investors and entrepreneurs in the EdTech sector. Jitin is frequently invited to speak at leading education conferences globally about the latest trends, customer needs and perceptions and innovation that are shaping the sector.
He has extensive experience supporting clients across 25+ countries including Australia, Brazil, Columbia, Chile, China, Hong Kong, India, Korea, Malaysia, MENA, Mexico, New Zealand, Thailand, Singapore, South Africa, UK, USA and Vietnam.
Jitin was previously a Senior Vice President at the Education Centre of Excellence at EY-Parthenon. He holds a degree in Bachelor of Engineering Computer Science and a Master of Business Administration from the Indian School of Business.
Education
Undergraduate: Bachelor of Engineering Computer Science, Indian School of Business
Graduate: Master of Business Administration, Indian School of Business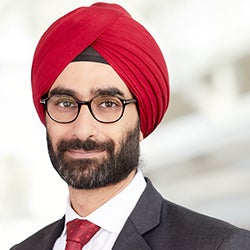 Related Insights
Key future trends for investors, operators and service providers in education
International Education and Pathway Providers (Part 1)
Challenges of Partnering with U.S. Universities (Part 2)
2019 Wrap Up with L.E.K. Consulting's Global Education Practice
Part 1 - Education Sector in Latin America
Part 2 - K-12 and Edtech Trends in Latin America
COVID-19: Assessing Short-Term Impacts and Future Strategies for Education in Europe and Asia
Education
Key future trends for investors, operators and service providers in education
Education
International Education and Pathway Providers (Part 1)
Education
Challenges of Partnering with U.S. Universities (Part 2)
2019 Wrap Up with L.E.K. Consulting's Global Education Practice
Education
Part 1 - Education Sector in Latin America
Education
Part 2 - K-12 and Edtech Trends in Latin America
COVID-19: Assessing Short-Term Impacts and Future Strategies for Education in Europe and Asia