Jonathan Sparey is a Senior Partner and Head of L.E.K.'s European region. He is a member of L.E.K.'s Global Leadership Team and European Regional Management Committee, and is a longstanding member of L.E.K.'s European Healthcare Services practice. Jonathan has more than 35 years of advisory experience in strategy consulting, M&A and merchant banking.
Jonathan has a deep understanding of, and wide-ranging experience in, the healthcare market in Europe, and was named in the 2017 'Power Fifty' list of the most influential executives in UK healthcare by a leading journal. He has also worked extensively in financial services and business services, advising clients in the UK and internationally.
Prior to L.E.K., Jonathan was an executive director of the merchant bank Samuel Montagu, having worked in specialized financing, project financing and corporate advisory roles. He has an MBA from CASS Business School, London, and was a graduate in modern and medieval history (First Class Honors) and University Medalist at the University of St. Andrews. He was also a Director and subsequently Chairman of Churchill China plc, a leading manufacturer of ceramic tableware for the hospitality industry, from 2001 to May 2013.
Education
Undergraduate: Master of Arts, University of St Andrews
Graduate: Master of Business Administration, City University Business School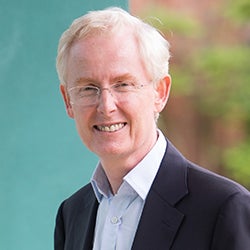 Related Insights
Financial Services Case: The Internet Bank
Financial Services
Financial Services Case: The Internet Bank