Carol Wingard is a Managing Director and Partner, Head of L.E.K. Consulting's Industrials sector in the Americas, Co-Head of the firm's global Industrials sector, and is Chairperson of the L.E.K. Partner Development Committee.
Based in Boston, Carol has more than 25 years of strategy consulting and business development experience working with clients to develop and implement growth strategies, and she brings a wealth of international experience through positions in the U.S., China, Southeast Asia and Japan. She was a founding partner of L.E.K. Consulting's China practice and led that practice for many years, based in Shanghai.
Carol was recognized for her excellence in leadership and applying new thinking to client needs by Consulting magazine's Women's Leaders in Consulting Awards. Prior to joining L.E.K. in 1998, she served as director of Asia for a U.S. manufacturer where she directed the development of their sales and marketing and direct investment initiatives. Carol received a BA, magna cum laude, from Princeton University
Education
Undergraduate: Bachelor of Arts, Princeton University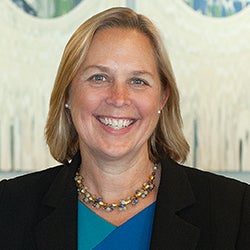 Related Insights
The Rebirth of U.S. Manufacturing: Myth or Reality?
Why Global Industrials Must Shift Strategic Priorities
Chemical Reaction: Explaining the New Industry Landscape
Webinar Recording: Navigating the Industrials New Normal
Industrials
The Rebirth of U.S. Manufacturing: Myth or Reality?
Industrials
Why Global Industrials Must Shift Strategic Priorities
Chemicals
Chemical Reaction: Explaining the New Industry Landscape
Industrials
Webinar Recording: Navigating the Industrials New Normal