Karin von Kienlin is a Senior Partner in L.E.K. Consulting's Munich office. She is Head of Germany and a member of the Global Investment Committee.
She has more than 20 years of experience in growth strategy development and implementation, having worked for a diverse range of clients across Europe, North America and Asia.
Sector-wise, Karin has been working with clients in automotive, machine manufacturing, building products, chemicals and packaging to identify priorities for profitable growth, and to support organizational change and mergers & acquisitions to make them happen. This includes, for example, buy-and-build projects, acquisition target screening, commercial due diligence, marketing and sales planning, and organizational strategy projects.
Karin holds a Master of Arts in Philosophy, Politics and Economics from Brasenose College, Oxford University.
Education
Graduate: Master of Arts, Brasenose College, Oxford University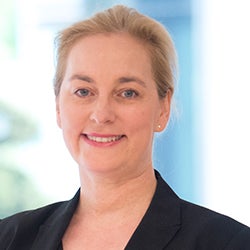 Related Insights
The Three "Ts" of Successful M&A
Mergers & Acquisitions
The Three "Ts" of Successful M&A