Helen Chen is a Managing Director and Partner at L.E.K. Consulting and serves as the Head of L.E.K.'s China practice in Shanghai. Helen is also head of L.E.K.'s China Biopharmaceuticals & Life Sciences practice and has extensive case work and industry experience covering the full biopharmaceutical and medical devices value chain.
Helen has more than 25 years of consulting and industry experience in the U.S. and Asia markets and has resided in China since 2000. She helps companies expand their presence in China and leverages China's resources to improve their global businesses. She is a frequent speaker and author on the opportunities and issues in China's Healthcare and Life Sciences sectors.
Prior to joining L.E.K., Helen held senior management roles at a number of technology companies in the U.S. and China. She was an associate director of finance at Genentech and a sales planner at Abbott Laboratories. Helen has an honors degree in Applied Mathematics from Harvard University.
Education
Undergraduate: Bachelor of Arts, Harvard University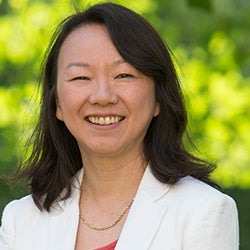 Related Insights
Lung Cancer Drug Launch in the China Market - Case Study
Lung Cancer Drug Launch in the China Market - Case Study
Life Sciences & Pharma
Lung Cancer Drug Launch in the China Market - Case Study
Life Sciences & Pharma
Lung Cancer Drug Launch in the China Market - Case Study