Maurício is a partner in L.E.K.'s São Paulo office and the leader of L.E.K.'s HealthCare practice in South America. 
He has 20 years of experience in consulting, and some of his areas of expertise include Medical Cost control methods (Vertical integration, Value Based Care, etc), Benefits Management, Clinical Trials, Drug and Hospital Distribution, Specialty Drugs, Parenteral Products and Pharma Retail. Maurício also has extensive experience in M&A, having advised in over 80 transactions during his professional career. 
Prior to joining L.E.K., Maurício worked for the Emirates Investment Authority, UAE's federal sovereign wealth fund in Abu Dhabi. He started his management consulting career with McKinsey in 1999 in Spain. 
Maurício graduated 3rd in his Computer Engineering class from Unicamp (Brazil). Received MBA scholarships from Fundação Estudar and Instituto Ling in Brazil, holds an MBA from Sloan School of Management at MIT (USA), and is fluent in English, Portuguese and Spanish.
In his free time, he enjoys reading about economy, philosophy, science and psychology. Maurício is married, has two sons, a dog and lives in São Paulo.
Education
Undergraduate: Bachelor of Science, Computer Engineering, Unicamp, Campinas, Brazil
Graduate: Master of Business Administration, MIT Sloan School of Management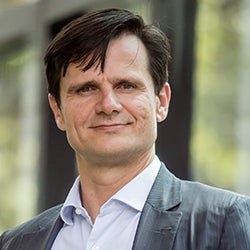 Related Insights