Maurício França is a Managing Director and Partner in L.E.K. Consulting's São Paulo office. He brings 15 years of management consulting expertise in strategy, board governance, M&A and regulatory issues, as well as an additional five years in private equity and telecommunications, media and technology.
Prior to joining L.E.K. in 2013, Maurício was an investment director with an EIA, a UAE sovereign wealth fund. He advised the board of EIA's portfolio companies on matters concerning corporate governance, strategy, M&A and operational improvement. He was also responsible for exploring investment opportunities in LATAM private equity.
Maurício was also a Partner at Delta Partners (Dubai), where he conducted a number of due diligence projects for telecom operators in the Middle East and Africa, and he participated actively in the deployment of Delta Partner's first PE fund.
Maurício began his consulting career at McKinsey & Company (Spain), where he participated in strategy and operational improvement projects for telecom, banking and energy clients. He also worked as a partner in Everis Consulting, where he spearheaded the firm's strategy consulting practice in Mexico. He was then promoted to global managing partner for the practice and had responsibility over four offices in two continents. During this period, he led a number of strategy and operational improvement engagements in the telecom, energy, insurance and banking sectors.
Maurício earned a B.S. in Computer Science from Unicamp in Campinas, Brazil. He also holds an MBA from the MIT Sloan School of Management, Massachusetts Institute of Technology.
Education
Undergraduate: Bachelor of Science, Computer Engineering, Unicamp, Campinas, Brazil
Graduate: Master of Business Administration, MIT Sloan School of Management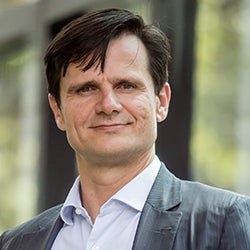 Related Insights