Robert Rourke is a Managing Director and Partner in L.E.K.'s Chicago office. He leads L.E.K.'s Americas Building Products & Materials practice and is a member of L.E.K.'s Global Leadership Team. He advises clients in the industrials, building materials and products, and retail industry sectors.
Robert has more than 25 years of consulting experience and has directed over 600 consulting projects focused on growth strategy and M&A across a range of industries. He most recently served as the Americas practice leader of L.E.K.'s Industrials sector, with particular expertise in building products and materials. He also has extensive retail and consumer products experience.
In 2018, Robert was named one of Consulting magazine's Top 25 Consultants for Excellence in Leadership — an award that recognizes the most influential consultants making the greatest impact in the industry. He received a BA in finance from Syracuse University and was awarded an MBA with Distinction from the Kellogg Graduate School of Management. Robert is also a frequent lecturer at the Kellogg Graduate School of Management at Northwestern University on mergers and acquisitions. Prior to joining L.E.K., Robert was a manager with Accenture.
Education
Undergraduate: Bachelor of Arts, Syracuse University
Graduate: Master of Business Administration with Distinction, Kellogg Graduate School of Management at Northwestern University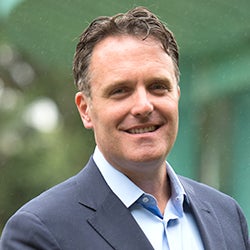 Related Insights
Building Products and Materials Distribution Trends
Building Products and Materials Online Sales Trends
Introduction to the Building Products and Materials Consulting Practice
Industrials
Building Products and Materials Distribution Trends
Industrials
Building Products and Materials Online Sales Trends
Industrials
Introduction to the Building Products and Materials Consulting Practice