Manas Tamotia is a Partner in L.E.K.'s Southeast Asia & India practice, and head of the Singapore office. He has over 15 years of experience in strategy consulting and M&A across Asia Pacific and Americas. Manas spends his time primarily with financial sponsor and industrials clients in the region. Manas advises them on acquisition & exit strategies, buy-side & sell-side commercial due diligences, growth plans, organization restructuring, and tactical strategies such as pricing, distribution, channel management, revenue management etc. He has been involved in over 100 M&A transactions primarily in the consumer, services, industrial and infrastructure segments.
Prior to joining L.E.K.'s Singapore office, Manas spent several years at Constellation Energy, a leading U.S. merchant energy company in its Commodities and Corporate Development groups.
Manas received a Bachelor of Commerce from the University of New South Wales in Sydney, Australia, and a Master of Business Administration from The Wharton School at the University of Pennsylvania.
Education
Undergraduate: Bachelor of Commerce, University of New South Wales
Graduate: Master of Business Administration, The Wharton School at University of Pennsylvania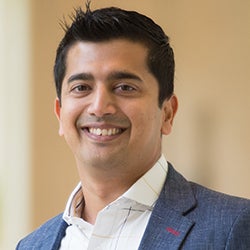 Related Insights
Asian Market Entry and Growth Strategy for a Multinational Building Materials Organization
Insights on Private Equity and Education Deals in Southeast Asia
Part 1 - Understanding Purchasing Behavior Among Building and Contractor Tradesmen in Southeast Asia
Part 2 - Understanding Purchasing Behavior Among Building and Contractor Tradesmen in Southeast Asia
Building & Construction
Asian Market Entry and Growth Strategy for a Multinational Building Materials Organization
Education
Insights on Private Equity and Education Deals in Southeast Asia
Building & Construction
Part 1 - Understanding Purchasing Behavior Among Building and Contractor Tradesmen in Southeast Asia
Building & Construction
Part 2 - Understanding Purchasing Behavior Among Building and Contractor Tradesmen in Southeast Asia