Manas Tamotia is a Partner in L.E.K.'s Southeast Asia practice and is based in Singapore. He has more than 14 years of experience in strategy consulting in Asia-Pacific, Europe and the Americas. Manas advises major corporations on strategy, mergers and acquisitions, and restructuring. During his career he has worked across a number of different industries but possesses extensive experience in building products and materials, energy (power and utilities), airports, food and beverage, and private equity.
Prior to joining L.E.K.'s Singapore office, Manas spent several years at Constellation Energy, a leading U.S. merchant energy company in its Commodities and Corporate Development groups.
Manas received a Bachelor of Commerce from the University of New South Wales in Sydney, Australia, and a Master of Business Administration from The Wharton School at the University of Pennsylvania.
Education
Undergraduate: Bachelor of Commerce, University of New South Wales
Graduate: Master of Business Administration, The Wharton School at University of Pennsylvania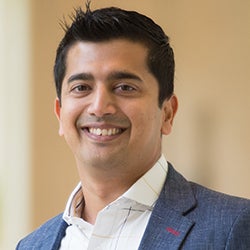 Related Insights
Asian Market Entry and Growth Strategy for a Multinational Building Materials Organization
Insights on Private Equity and Education Deals in Southeast Asia
Building Products & Materials
Asian Market Entry and Growth Strategy for a Multinational Building Materials Organization
Education
Insights on Private Equity and Education Deals in Southeast Asia