Jonathan Kfoury is a Managing Director and Partner in L.E.K. Consulting's San Francisco office, focused on biopharmaceuticals, medical technology and life sciences. He joined the firm in 2006, and since that time has led an extensive set of engagements with global biopharmaceutical, medical technology and diagnostic clients across human health, animal health and agribusiness markets. Jonathan advises clients on commercial strategy and life-cycle management for in-line products, market access and commercialization planning for pipeline assets, and growth / partnering strategy. With an operating background in both Clinical and Business Development at specialty biopharmaceutical companies, Jonathan brings a hands-on understanding of internal decision-making needs to his advisory work with clients.
In addition to significant experience in immunology, oncology, men's/women's health and CNS/pain management, Jonathan's interests include growth strategy for antibiotics and infectious-diseases, biosimilars and digital health opportunities.
Jonathan has published and spoken extensively across the industry on the crisis of antimicrobial resistance, barriers to investment into novel antibiotics, public/private partnership, and key opportunities for pharmaceutical, vaccine, and diagnostic manufacturers within anti-infectives more broadly.
Prior to joining L.E.K., Jonathan was a Business Development executive for Acusphere and Purdue Pharma, and manager of global Clinical Development for Cubist Pharmaceuticals' (now Merck) blockbuster antibiotic Cubicin® - the most successful IV antibiotic launched in US history. In addition to global management training at INSEAD, Jonathan earned an S.M. in Health Policy & Management from Harvard University, and graduated from Trinity College with a Bachelor of Science degree in Neuroscience.
Education
Undergraduate: Bachelor of Science in Neuroscience, Trinity College
Graduate: S.M. in Health Policy & Management, Harvard University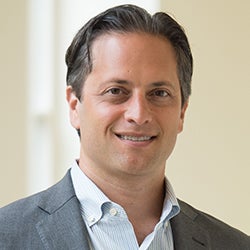 Related Insights
Managing the Threat of Antimicrobial Resistance in Animal Health
Strategy
Managing the Threat of Antimicrobial Resistance in Animal Health