Ian Watt is a Partner in L.E.K.'s Sydney office and leads the firm's Energy & Environment practice in Australia. He joined L.E.K. in 2019 and has more than a decade of experience advising clients in the energy, utilities, and industrials sectors across Asia Pacific, Europe, and North America. His strategy consulting expertise includes working with utilities to navigate waves of market disruption and regulatory complexity and transform current state business models to position for future sustainable growth. Ian's experience spans the utility value chain and comprises a mix of deep operational transformation (cost, business model and performance optimization), pure growth strategy (design of new products, services, and go-to-market models), and long-term future visioning and strategic planning. In Australia Ian is also a partner in L.E.K.'s Major Capital Project Advisory practice where he assists infrastructure investors on energy portfolio assets, feasibility and major capital investment decisions.
During his career, Ian helped launch the world's first emissions trading scheme with IPART in Australia and held a leadership role in the integration of EcoSecurities plc into the JP Morgan Environment Portfolio.
Prior to joining L.E.K., Ian was a Partner with Strategy& (formerly Booz & Company) based in Australia, before relocating to Canada where he helped launch the business in 2016. His experiences prior to strategy consulting include ~5 years in global carbon markets and ~4 years as an engineer in the UK and Australian power sectors.
Ian holds a Bachelor of Engineering (Mechanical Engineering) with First Class Honors from the University of Strathclyde, UK.
Education
Undergraduate: Bachelor of Engineering (Mechanical Engineering) with First Class Honours, University of Strathclyde, UK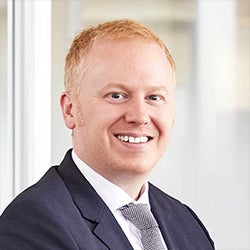 Related Insights