SINGAPORE (Oct. 30, 2023) — L.E.K. Consulting has elected Stephen Sunderland, a Partner at the global strategy consulting firm, as its new Head of the Asia-Pacific Region. He is also a member of the firm's global Board of Directors.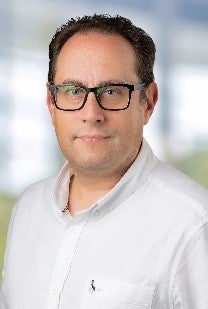 Sunderland joined L.E.K.'s European practice in 2001 and transferred to Shanghai as a Partner in 2011. He is based in Singapore and already leads the firm's Healthcare and Life Sciences practice in Southeast Asia, and also serves on various of L.E.K.'s global governance groups. With more than 20 years with L.E.K., Sunderland continues to serve clients seeking growth and transformation in a broad range of industries, healthcare sub-sectors in the APAC region and beyond.
"Stephen has invested more than a decade growing our Healthcare and Life Sciences practice throughout the Asia-Pacific region" said Clay Heskett, L.E.K. Global Managing Partner. "With Stephen's proven leadership abilities, we are well positioned to continue expanding and delivering high impact results for the companies and business leaders that trust L.E.K.'s strategic counsel to succeed in a dynamically changing world." 
Sunderland succeeds Nick Holder, an L.E.K. Partner based in Sydney who has completed his term as Asia-Pacific Region Head. Holder previously served as a member of L.E.K.'s Global Leadership Team. "I was honored to oversee L.E.K.'s Asia-Pacific operations, and I look forward to being part of the region's next chapter as Stephen takes the reins and continues developing and delivering strategies for L.E.K. to best serve our clients," said Holder.
"I am deeply committed to L.E.K.'s continued growth and excited to take on this new role as Head of the Asia-Pacific Region," said Sunderland. "Our hardworking and talented Asia-Pacific teams across APAC from India to Japan deliver exceptional outcomes for clients and have already achieved exceptional growth individually and collectively, and it's an honor to have been elected to help shape the evolution of the firm in the APAC region and globally. I'm especially thankful to Nick for expertly navigating the many challenges of growth in the pandemic era to set us up for success in the years to come," Sunderland added.
About L.E.K. Consulting
We're L.E.K. Consulting, a global strategy consultancy working with business leaders to seize competitive advantage and amplify growth. Our insights are catalysts that reshape the trajectory of our clients' businesses, uncovering opportunities and empowering them to master their moments of truth. Since 1983, our worldwide practice — spanning the Americas, Asia-Pacific and Europe — has guided leaders across all industries, from global corporations to emerging entrepreneurial businesses and private equity investors. Looking for more? Visit www.lek.com.