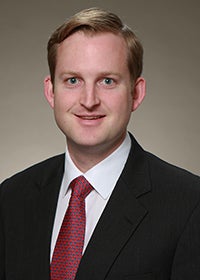 San Francisco, CA — March 7, 2016 — L.E.K. Consulting's Andrew Kadar, a senior engagement manager based in the San Francisco office, has been named to Consulting magazine's "2016 Rising Stars of the Profession - 35 Under 35" for Excellence in Healthcare consulting.
"L.E.K. congratulates Andrew on this remarkable accomplishment," said Peter McKelvey, president of L.E.K.'s Americas Region. "Andrew's excellence both in delivering impactful results for our healthcare clients and serving as a rising leader in the firm makes him a perfect candidate for this recognition."  
Kadar joined L.E.K. in 2006, leaving only briefly to receive his MBA at Harvard Business School. A senior team member in L.E.K.'s Healthcare Services practice, he is responsible for leading multiple case teams concurrently, as well as serving as a Career Development Coach and mentor for multiple consultants. He served as a leader in L.E.K.'s Tokyo office for six months, instituting steps to share best practices and develop office operations and strategy. Additionally, he earned L.E.K.'s Intellectual Capital award for a case involving one of the top-five largest health plans in the U.S., and co-authored an L.E.K. Executive Insights, "Medicare Advantage: What is Old is New Again."
L.E.K.'s Healthcare Services practice uses data, experience and judgement to reduce the inherent uncertainty of resource-allocation decisions. Across all healthcare services segments, L.E.K. partners with clients to drive profitable growth by revealing the most likely scenarios of demand and supply, improving business performance unlocking new market opportunities, enhancing organizational agility, and supporting higher-quality outcomes at lower costs.
About L.E.K. Consulting:
L.E.K. Consulting is a global management consulting firm that uses deep industry expertise and rigorous analysis to help business leaders achieve practical results with real impact. We are uncompromising in our approach to helping clients consistently make better decisions, deliver improved business performance and create greater shareholder returns. The firm advises and supports global companies that are leaders in their industries — including the largest private and public sector organizations, private equity firms and emerging entrepreneurial businesses. Founded more than 30 years ago, L.E.K. employs more than 1,000 professionals across the Americas, Asia-Pacific and Europe. For more information, go to www.lek.com.