Boston, MA — March 7, 2016 — Media Alert
Event:
ARN 2016 Revenue Conference & Exhibition
          
Presentation:   
L.E.K. Principal John Nevin will speak on the panel "The Evolution of Airport Retail." From digital interactions to "shopper-tainment," the retail world in airports is rapidly changing. At the same time, the airport duty-free sector is evolving in North America with expanded influence from global operators. This session will examine how both duty free and specialty retail can embrace the latest trends to better meet the expectations of the traveling public.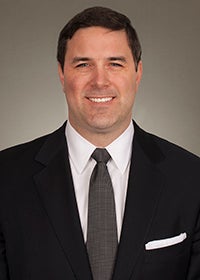 Date/Location:
March 8, 2016      
Hyatt Regency Dallas
300 Reunion Blvd., Dallas, TX
Time:
3:30 — 4:30 p.m.        
About John Nevin:     
John Nevin is a Principal in L.E.K. Consulting's Transportation practice and based in Boston. He has spent his consulting career helping airlines and airports fulfill the dual goal of creating a significantly improved customer experience while increasing revenues. John has worked with airports within North and South America, as well as airlines across the globe on a variety of consulting engagements covering airport commercial revenue enhancement, loyalty programs, ancillary revenues, network design, and joint ventures / partnerships. In all of these engagements, John leverages a deep understanding of customer needs and wants, extensive primary research, and advanced analytics to ensure successful outcomes for clients. Prior to L.E.K., John worked within the American Airlines AAdvantage group and had a role as an engagement manager at a software startup, focusing on CRM and sales processes. John received a BA in Philosophy from Harvard University and an MBA from the Fuqua School of Business at Duke University.
About the ARN 2016 Revenue Conference & Exhibition:
The ARN Revenue Conference & Exhibition is where the airport concessions industry gathers to learn about the latest trends, network with decision-makers, and experience an exhibit hall featuring established and emerging brands and concepts. The four days of business is punctuated by the ARN Awards ceremony, during which we honor our directors of the year and celebrate the winners of our Best Airport & Concessions program.
About L.E.K. Consulting:
L.E.K. Consulting is a global management consulting firm that uses deep industry expertise and rigorous analysis to help business leaders achieve practical results with real impact. We are uncompromising in our approach to helping clients consistently make better decisions, deliver improved business performance and create greater shareholder returns. The firm advises and supports global companies that are leaders in their industries — including the largest private and public sector organizations, private equity firms and emerging entrepreneurial businesses. Founded more than 30 years ago, L.E.K. employs more than 1,000 professionals across the Americas, Asia-Pacific and Europe. For more information, go to www.lek.com.