Boston, MA — March 7, 2016 — Media Alert
Event:
Boston Biotech Conferences BD Boston Conference
          
Presentation:   
L.E.K. Managing Director Eileen Coveney will moderate the "Driving Innovation Through Pricing and Business Development" panel discussion featuring Dipal Doshi, Amicus Therapeutics; Anna Kazanchyan, Ovid Therapeutics; Matthew Rizzo, OrbiMed; Angelene Simonello, Flex Pharma; and Patrick Tricoli, NanoBiotix.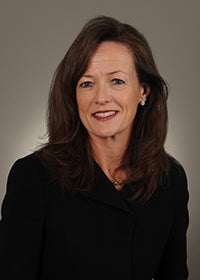 Date/Location:
March 9, 2016      
The Westin Copley Place
10 Huntington Avenue, Boston, MA
Time:
9:15 — 9:45 a.m.        
About Eileen Coveney:     
Eileen Coveney is a Managing Director and Partner in L.E.K. Consulting's Biopharma & Life Sciences practice. Eileen has more than 22 years of experience providing strategic advice to leading pharmaceutical and biotechnology companies to develop and execute growth strategies. Her expertise includes corporate strategy, franchise strategy, product opportunity assessment, business development strategy, pricing access and commercial launch planning. Additionally, Eileen leads the firm's royalty monetization support efforts and has completed more than 50 royalty evaluations, resulting in value-creating transactions for both royalty holders and investors. After co-leading the US Life Sciences Business in the US, Eileen was based in the EU for the past three years and is now back in the US business.   
Eileen's therapeutic area experience is comprehensive with particular expertise in orphan drugs, oncology, gastrointestinal conditions, autoimmune diseases, women's and men's health, infectious disease and vaccines. She has specific experience in commercial launch planning.
Eileen earned her Master of Business Administration at Harvard Business School and her Bachelor of Arts in Economics from College of the Holy Cross. Prior to attending business school, she served as a vice president in the Capital Markets Group at Bank of America.
About Boston Biotech Conferences:
The Boston Biotech Conferences (BBC) are exclusive, thought-leader forums for senior biopharma executives. Each conference is highly interactive and co-hosted by healthcare industry leaders to foster discussions and facilitate information-sharing, networking and corporate development within the biopharma community.
BD Boston brings together leading life science decision makers, entrepreneurs, venture capitalists, buysiders, corporate venture, and investors for an interactive forum on the market and deal-making opportunities. Dynamic panels and networking take center stage.
About L.E.K. Consulting:
L.E.K. Consulting is a global management consulting firm that uses deep industry expertise and rigorous analysis to help business leaders achieve practical results with real impact. We are uncompromising in our approach to helping clients consistently make better decisions, deliver improved business performance and create greater shareholder returns. The firm advises and supports global companies that are leaders in their industries — including the largest private and public sector organizations, private equity firms and emerging entrepreneurial businesses. Founded more than 30 years ago, L.E.K. employs more than 1,000 professionals across the Americas, Asia-Pacific and Europe. For more information, go to www.lek.com.