San Francisco, CA — September 17, 2015 — L.E.K. Consulting, a global management consulting firm, today announced that Todd Clark has joined the firm as Managing Director in L.E.K.'s San Francisco office. Clark brings more than 20 years' experience advising CEOs and business executives on corporate growth strategy, shareholder value creation, Big Data and corporate finance, both within corporations and management consulting firms. He will join L.E.K.'s Healthcare Services practice.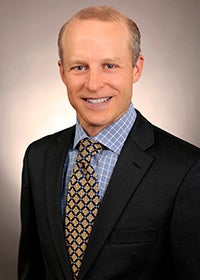 "Todd is a practical and innovative analytic leader with a relentless focus on identifying and implementing strategic opportunities to drive value creation for his clients," said Peter McKelvey, president of L.E.K.'s Americas practice. "The healthcare sector faces a number of critical and complex challenges and Todd's appointment reflects our commitment to meet the changing needs of our rapidly growing healthcare client base."
Prior to joining L.E.K., Clark was a vice president of Analytics & Business Insight at Charles Schwab. He also has more than 14 years of management consulting experience with both The Parthenon Group and Mars & Co. With both healthcare and restaurant industry experience, he is an expert in the evaluation of critical business and marketing issues using advanced analytics.
"With the continually changing healthcare landscape, L.E.K.'s growing healthcare services practice can add monumental value to payers and providers alike, and I look forward to helping L.E.K. deliver results to our clients," said Clark. "In an industry so affected by both the private and public sectors, a strategic view is more critical than ever in this vital economic sector."
About L.E.K. Consulting
L.E.K. Consulting is a global management consulting firm that uses deep industry expertise and rigorous analysis to help business leaders achieve practical results with real impact. We are uncompromising in our approach to helping clients consistently make better decisions, deliver improved business performance and create greater shareholder returns. The firm advises and supports global companies that are leaders in their industries — including the largest private and public sector organizations, private equity firms and emerging entrepreneurial businesses. Founded more than 30 years ago, L.E.K. employs more than 1,000 professionals across the Americas, Asia-Pacific and Europe. For more information, go to www.lek.com.
Contact:
Emmy Llewellyn
617-951-9582
e.llewellyn@lek.com