Overview
L.E.K. Germany, based in Munich, focuses on growth strategy in industrials, automotive and healthcare.
We support our corporate and investor clients in identifying and evaluating organic growth options, often relating to new areas or business models. Beyond organic growth we also give commercial advice on mergers & acquisitions, where we cover both identification of suitable sectors, and identification and prioritization of attractive targets.
We typically engage in extensive commercial and operational due diligence as well as post acquisition strategy support to assist our clients in making the right acquisitions and driving superior value from them.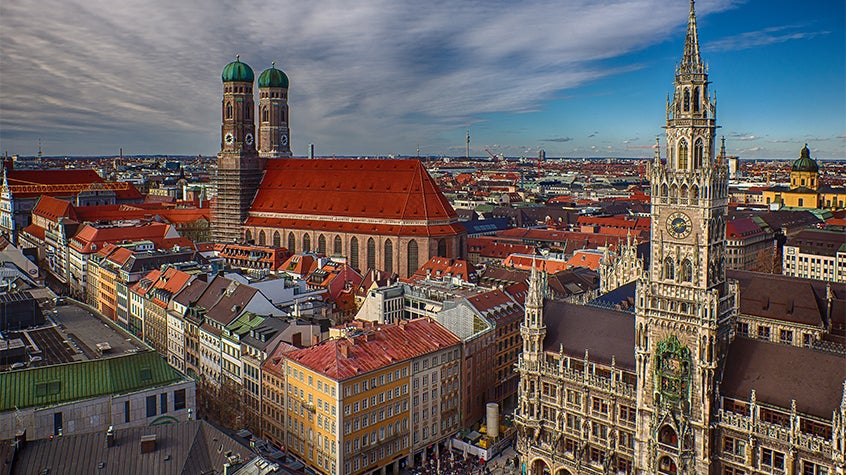 Office Contact
Brienner Str. 14
Munich, 80333
Germany
Our Specialties
L.E.K. Germany has a broad corporate client base (SMEs and multi-nationals) covering multiple sectors, as well as strong relationships with the German-focused private equity industry. Industrials and healthcare are the biggest industry practice areas.
Industrials includes expertise in automotive, industrial machinery and components, building products and packaging. In automotive we help Tier 1 and 2 suppliers, solution providers and infrastructure operators to think through the impact of new mobility on car demand and their product and services offer. In industrial machinery and components we help with succession issues, diversification into new and growing adjacencies and portfolio reprioritization (sometimes leading to either divestments or renewed investment and commitment to organic growth). In building products we work with providers to smart home and smart city in defining the best way to access this developing market. In packaging we cover the whole value chain from raw material suppliers, machine and accessory manufacturers, converters as well as brand owners and retailers to support them in benefitting from packaging growth trends.
Our healthcare services team collaborates with a wide range of providers including hospitals, ambulatory physician groups, surgical centers and nursing homes. In MedTech we support equipment suppliers including imaging, monitoring, respiratory, surgical devices, robotics and consumables. In biopharma and life sciences we provide unrivalled support in the areas of branded drugs, diagnostics, generics, contract services (CROs, CMOs etc) and life sciences tools.
Location
L.E.K.'s Munich office is located in the historic city center, considered one of the city's most exclusive areas. Many of Munich's most famous sights and cultural institutions, such as the Residence and Odeonsplatz as well as Karlsplatz, are located within the immediate vicinity of the office.
Building Community
We are proud of our experienced international team with professionals from 10 nationalities, which enables us to collaborate seamlessly with multinational client organizations and provides a diverse and fun working environment.
The Munich office actively participates in L.E.K.'s global initiative to reduce the company's carbon footprint.