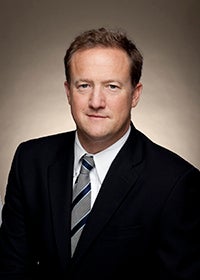 New York, NY — June 19, 2014 — Bill Frack, managing director and head of L.E.K. Consulting's Americas healthcare services practice, is being honored at an awards ceremony tonight as one of 2014's Top 25 Consultants. Frack received this award from Consulting magazine, in the Excellence in Healthcare category. Frack was selected from a pool of nearly 500 nominees who will be honored at a gala awards dinner tonight at the Essex House in New York City. Consulting magazine recognized him for his leadership skills, including a demonstrated ability to advise his healthcare clients to leverage opportunities that emerge as healthcare reform takes shape in the market.
"I am honored to be recognized with this award," said Frack. "For L.E.K. and our healthcare practice, the award confirms our commitment to help our clients achieve outstanding results. It is also an affirmation of the high caliber people at L.E.K., who are equally dedicated to our clients' success."
With more than 25 years at L.E.K., Frack has been the longtime head of the Americas healthcare services practice and is a key leader of L.E.K. He has held multiple U.S. and global leadership roles within the firm, including leading the expansion of L.E.K.'s West Coast offices. In addition, Frack has authored several white papers including, "Physician Practice Management—A New Chapter," "Pinpointing the Drivers of Health Plan Member Disenrollment," "Healthcare Transformation: Who Should Drive the ACO Train?" and "Will ACOs Keep Hospitals and Insurers Out of Critical Care?"
"Bill is a driven, results-oriented leader not only within L.E.K.'s healthcare services practice but for L.E.K. Consulting overall," said Peter McKelvey, president of L.E.K.'s Americas region. "He provides a barometer for us all to aspire to in our work. We are honored that Bill has been named a Top 25 Consultant, and we are all proud of the results he continues to achieve for L.E.K. Consulting. Our congratulations to Bill."
About L.E.K. Consulting
L.E.K. Consulting is a global management consulting firm that uses deep industry expertise and analytical rigor to help clients solve their most critical business problems and to help them achieve exceptional outcomes. Founded more than 30 years ago, L.E.K. employs more than 1,000 professionals in 22 offices across the Americas, Europe and Asia-Pacific. L.E.K. advises and supports global companies that are leaders in their industries – including the largest private and public sector organizations, private equity firms, and emerging entrepreneurial businesses.  L.E.K. helps business leaders consistently make better decisions, deliver improved business performance, and create greater shareholder returns. For more information, go to www.lek.com.