Overview
L.E.K. Atlanta opened in 2023, focused on establishing a base in the fast-growing Southeast market. We bring unparalleled expertise advising clients across a broad range of L.E.K.'s strategy consulting capabilities. Our clients depend on our best-in-class industry, analytical and strategic business insights to help them achieve tangible, high-impact results.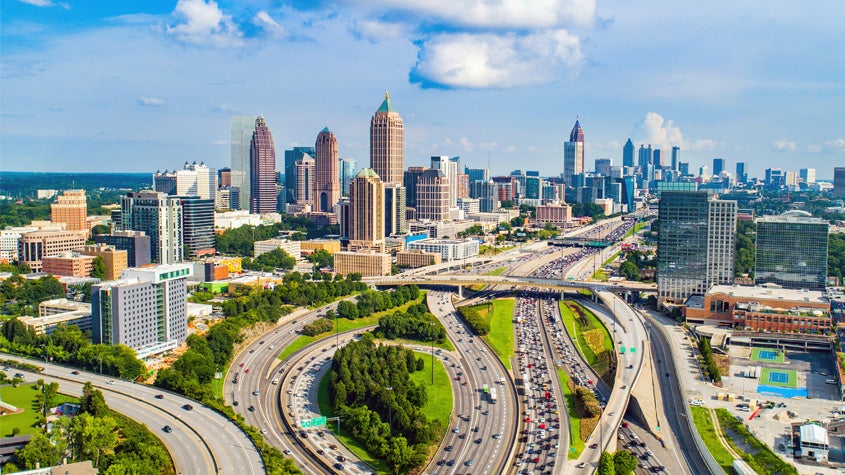 Our Specialties
L.E.K. Atlanta works as part of an integrated system with our other U.S. offices in Boston, Chicago, Houston, Los Angeles, New York and San Francisco to help our clients develop the insights to achieve exceptional results. We also coordinate and collaborate closely with our São Paulo, Brazil office (opened in 2013) and other L.E.K. offices around the globe.
We help our clients achieve their strategic goals by:
Developing successful and actionable growth strategies
Activating corporate strategy
Evaluating and providing due diligence on potential investments
Providing strategic market insight for existing or new markets
Turning around and improving business performance through our Organization & Performance practice
Optimizing business portfolio performance
While we work across numerous industries, we offer particularly deep industry experience and innovative thinking for clients in the following sectors:
Healthcare Services
Consumer Products
Food and Beverage
Retail
Life Sciences & Pharma
Building Products & Materials
Energy & Environment
Industrials
Media & Entertainment
MedTech
Private Equity
Technology
Travel & Transport
Location
Our office is located in the heart of Midtown in the Colony Square development. Its close proximity to Atlanta academic institutions like Emory and Georgia Tech, plays an important role in recruiting. Outside of the office, Atlanta is a cultural and sports hub, and home to world-class museums, institutions, and a vibrant arts and theater community.