Overview
L.E.K. serves our clients in Central and Eastern Europe (CEE) with a team composed of a diverse mix of professionals with local language capabilities and the experience required to serve our clients within Poland and across the CEE region. L.E.K.'s corporate and private equity clients, in particular, value the depth of our market insights, our practical industry expertise and our strategic advisory capabilities.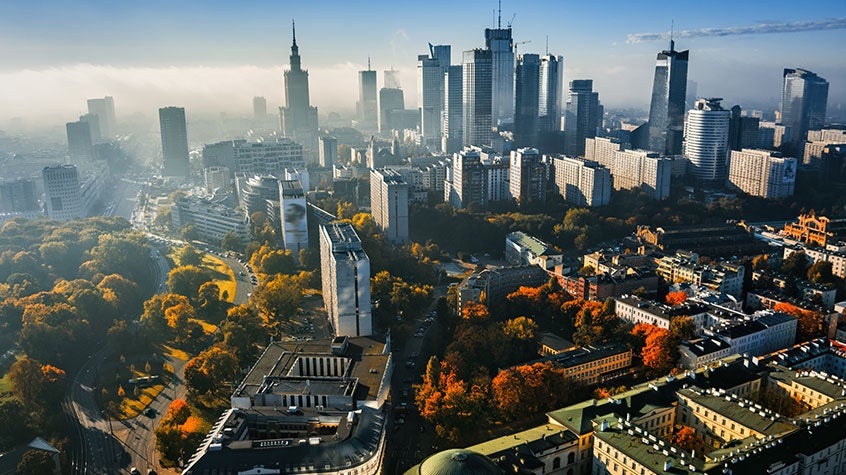 Our Specialties
L.E.K.'s deep industry expertise gives us the ability to advise our clients on all of the chosen or contemplated growth trajectories of their businesses. These include entry and growth in CEE markets, outward growth for local firms, developing products and services through adjacencies, innovation and M&A, as well as the introspective angle of improving company operations and enhancing value management.
Our clients range from large and mid-sized corporations to financial investors and their portfolio companies. Along with serving our CEE client base, our Polish offices support L.E.K.'s network by providing on-the-ground research and analytics for clients interested in the region.
Our work is wide-ranging, but some of our most frequent engagements include supporting our clients in areas such as:
Developing successful and actionable market entry and growth strategies
Evaluating potential investments through commercial due diligence
Supporting vendors with a strategic assessment of their assets
Improving business performance and managing for value
While we work across numerous sectors, we bring particularly deep expertise in the following industries:
Building Products & Materials
Energy & Environment (fuels including Renewables, Power & Waste)
The Entire Food Value Chain (Agriculture, Processing, Wholesale, Retail and Foodservice)
Healthcare Services
Industrials
Insurance
MedTech
Packaging
Private Equity
Travel & Transport
Organization & Performance