Boston, MA — October 13, 2016 — L.E.K. Consulting has named Scott P. Bruder, MD, PhD, a medical device executive with a strong clinical development, regulatory affairs and product commercialization track record, to the firm's Life Sciences and MedTech Expert Network.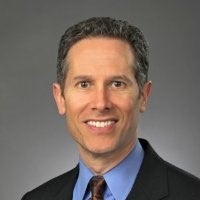 The L.E.K. Life Sciences and MedTech Expert Network is a partnership between global management consulting firm L.E.K. and experienced healthcare executives and industry leaders. L.E.K. and the network share a commitment to improving healthcare by working to enhance the performance of leading organizations in the sector.
"Dr. Bruder has a unique mix of C-level perspective and deep technical expertise that will help make our Life Sciences and MedTech Expert Network a valuable asset to our clients, whom must navigate many challenging dynamics to achieve exceptional results," said David Barrow, Managing Director and Head of L.E.K.'s Biopharma and Life Sciences practice for the Americas.
Dr. Bruder was recently Chief Medical and Scientific Officer at Stryker Corporation. He previously served as Chief Science and Technology Officer at Becton, Dickinson & Company and held global leadership roles at Johnson & Johnson. He earned a bachelors degree from Brown University, his medical degree from Case Western Reserve University and a PhD in cell biology also from Case. Dr. Bruder serves on the boards of Amendia, Bellerophon Therapeutics, Inc., and The American Institute for Medical and Biological Engineering (AIMBE).
About L.E.K. Consulting
L.E.K. Consulting is a global management consulting firm that uses deep industry expertise and rigorous analysis to help business leaders achieve practical results with real impact. We are uncompromising in our approach to helping clients consistently make better decisions, deliver improved business performance and create greater shareholder returns. The firm advises and supports global companies that are leaders in their industries -- including the largest private and public sector organizations, private equity firms and emerging entrepreneurial businesses. Founded more than 30 years ago, L.E.K. employs more than 1,200 professionals across the Americas, Asia-Pacific, and Europe. For more information, go to www.lek.com.
About L.E.K. Consulting Biopharma and Life Sciences practice
L.E.K. Consulting is a premier strategic advisor to the life sciences and medtech industry. Our clients include nine of the top-10 global biopharmaceutical companies, all of the top-10 global medtech players, leading tools and diagnostics companies, and many of the most innovative emerging public and private companies in the industry.