Subscribe to Insight Exchange on Apple Podcasts, Spotify, Google and Amazon Music and Audible for the latest episodes.
In this episode, both Sheila Shah the Managing Director of L.E.K.'s Consulting office in Chicago, and Candace Nagaraja, Engagement Manager of L.E.K. Consulting's MedTech practice, profile four FemTech companies and how they are delivering on the unmet needs within women's health. These four business models are poised to drive sustained change moving forward.
Read the full transcript below

Announcer:
Welcome to Inside Exchange, presented by L.E.K. Consulting, a global strategy consultancy that helps business leaders seize competitive advantage and amplify growth. Inside Exchange is our forum dedicated to the free, open and unbiased exchange of the insights and ideas that are driving business into the future. We exchange insights with the brightest minds of the day, the most daring innovators and the doers who are right now rebuilding the world around us.

Sheila Shah:
The women's health space is currently firmly in the spotlight and undergoing deep transformation spurred by femtech entrants that are innovating on traditional standards of care through new medical devices, care delivery models and community building platforms that are often digitally enabled. Traditionally, women's health has been a highly underserved area within healthcare due endemic issues in healthcare delivery and research. For example, the CDC reported maternal mortality rates in the U.S. continue to increase, particularly among black, indigenous and women of color, and late stage clinical trials were only mandated to include valid analyses by gender as of 2017.

Candace Nagaraja:
Femtech offerings are directly improving upon traditionally unmet, highly important needs within women's health, including greater care access, better therapeutic efficacy, enhanced information curation and holistic mental health support. For the first time, services and solutions are being developed to specifically cater to women's unique needs. Today, we profile four femtech companies and discuss how they are delivering on these unmet needs and how their business models poise them to drive sustained change moving forward. We hope this session helps shine a light on some really fascinating innovations occurring in the women's health space and that others can be further inspired to join us in this cause towards improving women's health.

Sheila Shah:
Hey everyone. I'm Sheila Shah, a managing director and partner in L.E.K.'s Consulting Chicago office, and part of L.E.K.'s med tech practice specifically within our healthcare sector, and I lead a lot of our digital health work throughout North America. Today I'm joined by Candace Nagaraja to discuss the evolving women's healthcare landscape. Candace, would you please take a moment to introduce yourself?

Candace Nagaraja:
Sure. Hi everyone. I'm Candace Nagaraja. I'm an engagement manager in L.E.K. Consulting's med tech practice. I lead our women's health work throughout the U.S. and I really love spending time thinking about patient and consumer dynamics in this impactful space.

Sheila Shah:
Thanks, Candace. This is going to be a great discussion and I can't wait to jump in. To get us started, let's begin in the medical device world with an early stage femtech company, PherDal. Candace, please tell us a bit about this company and how it's innovating on the current standard of care and delivering on some of the key unmet needs within the fertility space.

Candace Nagaraja:
Thanks, Sheila. PherDal is an over-the-counter sterile intracervical insemination kit. It allows women to artificially inseminate at home as an alternative to a fertility clinic to help combat a variety of infertility concerns, including those experienced by both genders. PherDal as an intracervical insemination kit, otherwise known as ICI, improves upon the typical first line standard of care for infertility, intrauterine insemination, IUI in a few key ways. ICI is much cheaper than IUI. ICI is able to be completed at any time in a woman's fertility journey versus the typical year mandate for IUI. Finally, ICI is able to be completed in-home, alleviating stressors of a physician's office.

I think PherDal is really unique in the femtech space in that it offers a clear clinical differentiation and truly solves some of the most important unmet needs in women's health today. First of all, PherDal is differentiated from other ICI kits by its sterility. It's currently undergoing FDA approval, which makes it very unique as a direct to consumer or over-the-counter device. PherDal also clearly used a women's or couple centric design strategy, incorporating specific design elements into its patent that hits key pain points for women or couples attempting to conceive in this way.

For example, a specific design on its collection jars to ensure no access loss of donor sperm. I see a lot of devices fail to fully engage with users in this way, and I anticipate a really positive response to PherDal, given its deep connection to consumer preferences. Finally, PherDal delivers in a huge way on some of the most salient unmet needs in the women's health space. It strikes me as really unique in that it's solving not only one, but multiple massive issues for women on their fertility journeys.

First of all, PherDal improves access to care, both through its much lower price point compared to IUI and through its over-the-counter model. This means that PherDal is allowing women to access fertility solutions affordably, no matter if they're located in a rural or a metro area. Given that as of 2020, no state Medicaid program covered IUI or IVF, I think this can potentially have huge implications on fertility care for underrepresented, low socioeconomic status individuals.

In a recent consumer study we completed at L.E.K., mental health support arose as a key unmet need within the family building space. PherDal hits this unmet need for mental health support head on by directly allowing women to take control of their fertility journey with more information and earlier than they otherwise would be able to through traditional care pathways. Allowing women this control over their own health, I think, will really reap benefits in terms of decreasing overall stress levels between partners, and that's been shown to lead to higher rates of postpartum depression, for example.

Sheila Shah:
Wow, that sounds like a really amazing concept. What do you think about PherDal's commercial strategy? Do you think it's positioned well to grow moving forward?

Candace Nagaraja:
Great question. PherDal is currently pursuing a direct to consumer, over-the-counter strategy to quickly get its product to market. It's clearly targeting a variety of core customer personas, including heterosexual newlyweds, LGBTQ+ populations, single mothers by choice and men struggling with male factor infertility. I've seen that a direct to consumer strategy can be a bit risky in medical device, given medical devices are typically reimbursed and giving consumers typically look to physicians as the source of truth around these products.

But given PherDal's actively replacing a self-pay standard of care that is much more expensive and that physicians are actively unaware of ICI offerings, I think this strategy is a great first step to drive adoption at the outset. Additionally, I think that PherDal has room to grow among additional customer personas. For example, women who are interested in family building but who are unable to conceive through intercourse like women with vulvodynia or sexual trauma.

PherDal is also partnering with OB/GYNs and reproductive endocrinologists to catch consumers at a key crossroads in their fertility journey, which has the potential to really broaden adoption given consumers typically rely on physician recommendation and information curation within women's health. I think PherDal's biggest challenge moving forward will be education and awareness, both for physicians and for women. Their device is clearly efficacious, differentiated, and hitting on some of the most important unmet needs in the space, so now it's all about showing women and men that it's an option for them.

Sheila Shah:
Thanks, Candace. What a great example of an early stage startup that has the potential to impact the space in such a large way. Why don't we transition to a medical device company that's a bit further along in its commercialization journey, Alydia Health now part of Organon? Candace, tell us a little bit about Alydia Health and how it's delivering on key unmet needs and differentiating itself in the maternal health space.

Candace Nagaraja:
Great, thanks, Sheila. Alydia Health is the creator of the Jada System, a vacuum-induced hemorrhage control device used to treat abnormal postpartum uterine bleeding and postpartum hemorrhage, otherwise known as PPH. The Jada System improves upon the current standard of care for abnormal postpartum uterine bleeding and PPH, which is typically drugs, or on the device side, an intrauterine balloon tamponade or intrauterine packing in a few key ways.

First, the Jada System severely cuts down on treatment time for PPH, three hours for the Jada System compared to 12 to 24 hours with the tamponade. Secondly, the Jada System increases clinical efficacy of PPH intervention, up to 94% from 87% efficacy reported for tamponade. Finally, the Jada System increases treatment options for patients with PPH who are unable to be treated with tamponade or pharmacologics and who may face alternative, riskier and sometimes life-altering surgical interventions like hysterectomy.

The Jada System is extremely impactful because it's addressing what I consider to be the number one unmet need in women's healthcare today, our steadily increasing maternal mortality rate that is higher than any other developed nation globally, and potentially increasing by up to 24% following the recent Supreme Court decision. Jada's positive clinical outcomes represent the possibility to change this severe trend, given 25% of maternal deaths from obstetric causes worldwide are caused by PPH and severe maternal morbidity and transfusions are increasing in the U.S.

Unsurprisingly then, high risk pregnancy and postnatal bleeding are both top of mind for consumers and physicians. In a 2022 study we completed at L.E.K. in this space, consumers and clinicians note quite a high level of unmet need on devices to aid in high risk pregnancy outcomes and postnatal care, including heavy bleeding, both of which Jada directly addresses.

Sheila Shah:
Sounds like a huge improvement in the standard of care. Can you talk to us about Alydia Health's commercialization journey and how the Jada System is poised to continue to impact patients?

Candace Nagaraja:
Of course. Alydia Health has had quite an interesting journey. It was started in 2018, received FDA clearance in 2020 and was acquired by Organon in June of 2021, which itself was spun out of the pharma giant, Merck. Organon's strategy is completely women's health centric, particularly focused on reproductive health. Its portfolio includes innovative implantable contraceptive options like the NuvaRing and Nexplanon and various biosimilars. The Jada System though is special for Organon in that it represents their first medical device offering, an expansion of its reproductive health focus into the labor and delivery setting.

Specifics on its commercialization strategy are still yet to be evidenced given its relatively recent launch and clinical trial completion, but Organon's scale will likely allow Alydia to increase women's access to the therapy globally. Additionally in the U.S., there has been some really interesting research done on the effect of healthcare experience during a woman's labor and delivery on their decision to return to that facility or provider for further healthcare.

We've seen in other markets, for example robotic assisted surgery, that technology can be a very effective marketing tool for institutions to drive patients into their facility. The Jada System offers an interesting corollary here, as L&Ds can likely use it to drive repeat care depending on how widely it's adopted globally. It will certainly be interesting to continue to monitor.

Overall, I see that Jada is very well positioned moving forward. It has clear clinical differentiation, hits on perhaps the largest need today in the women's health space and offers Organon some interesting synergies within reproductive health. Okay. Sheila, now it's time to turn the tables onto you. Let's move away from medical device and towards digitally enabled women's health resources like telehealth and benefit marketplaces. Let's start with Cleo, a family health focused benefit. Sheila, can you tell us a bit about Cleo and how it's solving unmet needs for employers and consumers in the family building space?

Sheila Shah:
Definitely. Thanks, Candace. So Cleo is a holistic family benefits offering that focuses on the employer channel, offering employees a comprehensive benefit that supports a family's fertility, pregnancy, postpartum and family building journey. For example, Cleo offers women and families a variety of resources through their employers, such as pregnancy planning, neurodivergent screening, teenage emotional and mental health support and end of life care support.

Cleo is differentiated in the benefit space by a variety of key factors. Its benefits span throughout a family's lifecycle and or the caregiver's journey by offering benefits aimed at four key stages, pre-pregnancy to first year postpartum, family years one to 12, teenagers and end of life or sunset care for adult caregivers. The comprehensiveness of Cleo's offering is not one that we typically see. For example, other benefit players also great, but different such as Carrot and Progeny focused specifically on fertility benefits without supporting a family's total journey.

Cleo's benefit is not only broad, it also competes with other players with a deep offering in specific high need areas like surrogacy and egg sperm donor support. Finally, Cleo's marketplace offering is very unique among benefits packages. The marketplace connects employees and consumers with third party services and devices, things like childcare, fertility testing and vitamins. This is the only services direct to consumer diagnostics and devices marketplace that we've seen in benefit management, and it allows Cleo to aggregate a variety of partnered point solutions and services all under a single benefit. Cleo's platform is hitting on a variety of key unmet needs for both consumers, health plans and providers, including consumer need for curated information that they trust, particularly in the family building space. Our research shows improved education and information is the number one unmet need for women who are currently pregnant or considering pregnancy. Cleo's model is to connect the employee and their partner with a Cleo Guide as the single personalized point of contact. This personalized concierge care hit the need for education head on with the personal connection they create and curated information they provide.

Furthermore, Cleo's personalized model also allows consumers to meet the large unmet need of correctly identifying the correct therapeutic and service and the correct provider personalized to them, another theme that came out strongly in the research that you mentioned. The employer need for end to end versus point benefits, for example, in a recent study that we completed, a strong message from employers was that they were overwhelmed at the benefit options available to them.

Cleo with its marketplace and coverage across the family journey essentially provides employers with a curated set of benefits that requires minimal cherry picking. Finally, Cleo's comprehensive end-to-end offering solves the unmet need around care access by making care easy to navigate, which ultimately drives women to seek out healthcare.

Candace Nagaraja:
Wow, that's great. Can you talk to us a little bit more about Cleo's commercial model as an employee benefit platform? How can Cleo leverage this model to continue to drive care adoption moving forward?

Sheila Shah:
Of course. You and I have done quite a bit of thinking about how to best represent business model structures in this complex space. So we really need to think about Cleo's business model in three ways. First, who's the customer, who's the buyer and who's the end user? Cleo's solution customer is primarily employers. So Cleo partners with employers who then offer the Cleo benefit to their employees. Depending on the type of health plan the employer offers to its employees, Cleo is paid for by either the health plan or the employer.

Finally, Cleo's targeted end user is the consumer or the family. Employers as a channel has experienced significant growth in the past 10 years within women's health primarily because they allow the solution both broad access across women and deep access within specific populations and care states without the high level of data required by payers. This can really drive scalability for solutions just given the larger consumer pool they can access through the employer channel for a relatively more limited amount of resources.

Additionally, growth in the employer channel can be linked to the great resignation and the use of employee benefits as a differentiator to attract talent. Employers are increasingly seeing the value of offering these types of women's health benefits, given it is directly affecting their ability to attract and retain top women performers. Overall, Cleo's positioning as a holistic family benefit is strong. It is increasing access to care and consumer confidence and information and treatment. It is aligned with the broader trend we are seeing in the move towards employer focused offerings. I'm really excited to see how it continues to grow and with additional partners it adds to its marketplace.

Candace Nagaraja:
What an exciting space and with great implications for startup femtech companies as well. Let's talk about our final company now, one that we can't ignore in a conversation about women's health, Maven. Sheila, can you please spend a bit of time chatting about Maven and how it's solving unmet needs and driving growth within the broader women's health provider space?

Sheila Shah:
Absolutely. Maven was one of the first movers in the women's health benefits space since its founding in 2014 and is now considered one of the women's health unicorns with an over 1 billion valuation. Maven is similar to Cleo in that it targets employers with a maternal health and family building benefit, but it's unique in that it also provides telehealth services directly through its proprietary platform across family planning, so reproductive RNs and NPs, maternity, high risk OBs and parenting, psychiatric NPs and GPs.

In terms of unmet needs, Maven hits on a variety of them, particularly relating to digital care integration and increased care access. First, the need for digital delivery or care access services. In this women's health study that we keep referencing, digital health, digital delivery or care access services rated as number one unmet need in women's health among consumers. I think this is more than simply providing women a list of providers. It really comes down to the curation of those providers and the assurance that those providers are the correct one to meet each individual woman's personalized needs.

Maven really solves this need by providing personalized care plans and practitioner care teams, which makes it easy for women to overcome physical or psychiatric hurdles to obtaining care. Second, care access. Maven really drives care access through its telehealth offering. It's opening up healthcare to women and families that can't access in-person specialist care for a variety of reasons. Then finally, perinatal and postpartum mental health support. Consumers within the pregnancy and postpartum segments really highlight the need for mental health support. It comes out as the top second or third unmet need throughout our survey. Maven really hits the head on this by delivering convenient care directly to patients.

Candace Nagaraja:
Super interesting. Telehealth really does open up a whole world of care. I'm curious though, how has Maven changed the women's primary care landscape and how does in-person care fit into this model?

Sheila Shah:
Really great questions, Candace. Thanks. Maven's model is to offer supplementary care. It's not meant to replace a woman's PCP or OB/GYN that she visits in person. In fact, Maven facilitates further care with its in-person referral system. So the telehealth aspect of Maven is really just meant to be an additional resource for women and families who are craving a more personalized, curated and holistic approach to their care.

Additionally, Maven is particularly focused on maternal health and family building offerings, and to some extent, ongoing care menopause, but is not specifically targeted towards broader healthcare visits like annual exams or regular PCP check-ins. What's really interesting is that fairly recently, femtech entrants have begun to offer blended in-person and telehealth care that's meant to replace traditional in-person care such as annual exams. These offerings are really hitting the need for personalized affirmative care that many women, particularly in the LBGTQ+ community or minority women lack from their traditional provider.

These companies like Tia and Kindbody have taken a human factor design approach to constructing a care model that not only increases access to care through telehealth, but also creates a comfortable physical and emotional environment that encourages women to seek out care. For example, Kindbody's clinic was designed to mirror the hospitality space. The clinics incorporate finishes and architecture that are meant to promote psychological calm, like an abstract art or curved walls and warm tinted paper exam table covers and warm lighting. Additionally, all of Kindbody's OB/GYNs are women, promoting women's voices and inclusivity within fertility.

Tia's clinics were designed with many of the same principles in mind and incorporates design features that complement each patient's journey throughout the employment, such as armors for clothing and robes to replace traditional hospital gowns. Tia redesigned not only the physical location of care, but also its delivery with its whole health exams that incorporate primary care, mental health checks and a gynecological exam into one annual appointment.

It's going to be really interesting to see how this trend on innovation of care delivery within women's health evolves moving forward. If anything, the examples that we just went through show us that ambience and culture do matter as drivers for care access.

Candace Nagaraja:
Thanks so much, Sheila, for chatting with me about the innovations happening within the women's health space. It's such an exciting impactful area, and I can't wait to see how it continues to evolve. As a quick reminder, this is L.E.K.'s first piece in a series on women's health, so stay tuned for further insights.

Sheila Shah:
Thanks so much, Candace. This is an area that is really at the forefront of incorporating digital therapeutics and staying incredibly close to the customer journey. Thank you again for chatting with me.

Announcer:
Thank you, our listeners, for joining us today at the Insight Exchange presented by L.E.K. Consulting. Links to resources mentioned in this podcast can be found in the show notes. Please subscribe or follow for future episodes wherever you listen to your podcasts. Also, we encourage you to submit your suggestions for future insights online at lek.com.
Subscribe to our podcast Insight Exchange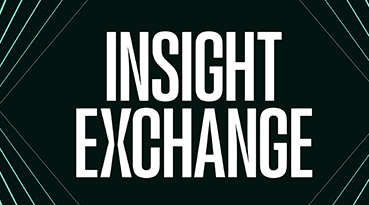 If you're a growth investor, an advanced student, an employee, a researcher, an executive, an entrepreneur, an inventor or a board member, we invite you to join us for Insight Exchange™.
Related Insights