Subscribe to Insight Exchange on Apple Podcasts, Spotify, Google and Amazon Music and Audible for the latest episodes.
Defining an effective sustainability strategy is the new key to corporate success. In this episode of Insight Exchange, the L.E.K. Sustainability Centre of Excellence team shares findings from our Global Corporate Sustainability Survey in a previously recorded webinar. 
L.E.K. Partner and Vice Chair of Sustainability John Goddard and L.E.K. Manager Kathryn Robertson Arrebola join host David Titus, Chief Commercial Officer for L.E.K.'s European business, to discuss the survey results and answer attendee questions. Discover how placing sustainability at the heart of strategy — and ensuring that leadership is aligned behind your sustainability vision — could be the secret to long-term growth for your organization.
Read the full transcript below

Host:
Welcome to Insight Exchange presented by L.E.K. Consulting, a global strategy consultancy that helps business leaders seize competitive advantage and amplify growth. Insight Exchange is our forum dedicated to the free, open and unbiased exchange of the insights and ideas that are driving business into the future. We exchange insights with the brightest minds of the day. The most daring innovators and the doers who are right now rebuilding the world around us.

Narrator:
Defining an effective sustainability strategy is the new key to corporate success. Join the L.E.K. sustainability center of excellence team for a Q and A session to learn about the findings from L.E.K.'s global corporate sustainability surveying. Discover how placing sustainability at the heart of strategy and ensuring that leadership is aligned behind your sustainability vision could be the secret to long-term growth for your organization. From a previously recorded webinar, hear from John Kathryn and David, as they discuss the survey results and answer attendee questions.

David Titus:
Hello, everyone. Welcome to L.E.K.'s webinar entitled unlocking corporate success through sustainability. Ideas on this webinar or this topic on sustainability or even other topics are also welcome. That channel is open and we'd love to hear from you and hear from your ideas. We hear, of course, from L.E.K. consulting, a global strategy consultancy helping organizations around the world and across the economy, navigate some of their most profound challenges and achieve their highest aspirations. We have over 1600 people on our team globally working in 20 offices around the world. Our sustainability center of excellence was founded in response to the ever growing list of business leaders we work for, for whom sustainability is becoming more and more of a central element of their strategy.

This presents challenges, this presents opportunities. We'll talk about some of those in a lot more detail as we go and more and more of the business leaders that we're interacting with at L.E.K. are framing their business issues in terms of the environmental, social, and human impact issues that we're all hearing more and more about. I'm David Titus. I'm the chief commercial officer for L.E.K.'s European business. And it is my pleasure to introduce the two colleagues that we will be speaking with today. Kathryn Robertson Arrebola is a manager in our sustainability center of excellence at L.E.K. as well as active in our industrials practice. Her background is in environmental and climate change issues. And in particular, within a private equity and investor setting. Kathryn has worked for a major global private equity firm on sustainability related investments, and she has board level experience with an energy services firm and a global environmental consultancy. So practical, recent experience for sure. Kathryn, welcome its pleasure to see you as always.

Kathryn Robertson Arrebola:
Thanks so much, great to be here.

David Titus:
Great. And we also have John Goddard. John is a senior partner and vice chair of sustainability at L.E.K. John has advised at a board level across Europe and United States for over 25 years. He established L.E.K.'s global sustainability center of excellence in 2021. And he's one of the firm's most experienced partners when it comes to advising organizations, both funds and corporate, when it comes to their merger and acquisition aspirations. John, always a pleasure. Good to see you on.

John Goddard:
Great to be here as well, David. Thank you.

David Titus:
Good. Well, great. So why are we here? We at L.E.K. in the sustainability center of excellence recently conducted a comprehensive survey of 400 executives around the world. The sample includes a significant portion of CEOs and C-suite respondents, and also includes a whole suite of senior level decision makers, including many of those that have sustainability in their title. I suspect that there might be some of you viewing today who are in such roles. So it would be great to engage with you as we go. Our aim is to get a deeper understanding of how executives in these positions are considering sustainability issues in a corporate context at the highest level. So with that quick overview of what our survey set out to do, John, if I can start with you, what was the impetus for conducting the survey in the first place? What was it that we were after that maybe we weren't seeing elsewhere in the discussion on sustainability in a business context?

John Goddard:
David, I think it's a really important question. The way we saw things is that coming out of COP26, we all got the clear impression that the private sector was really moving quite quickly, quite aggressively in terms of making commitments as they pertain to sustainability. And in fact, 60% of the FTSE100 have made net zero commitments, two thirds of S&P 500 have also made emissions reductions commitments. And I think about 720 of the world's largest companies have also done so. However, as you sort of dig into it, commitments are one thing, but what about the targets? What about the plans to make this happening? And when you dig into that, it's a much more patchy situation. So you take those 60 in the UK or UK listed, only 20 of those have signed up for Science Based Targets. Science Based Targets being really the gold standard of accreditation when it comes to emissions.

So people are committed, but there seems to be something holding them back from really getting those implementation plans and midterm targets in place. So we wanted to understand that, and that's why we decided to undertake this research, which as you said, in addition to the 400, we had eight in depth discussions with global leaders and the insights for those are summarized in the report, but will be coming out over the next few weeks as well. And they make fascinating reading.

David Titus:
Thanks, John. And I should point out too, that we covered multiple sectors, transport industrial's consumer and healthcare. We covered multiple geographies. So in the U.S., the sample comes from the U.S., Western Europe, Australia, and China. So we really did our best to cover really most of the markets that, we at L.E.K., are quite active in. Now, when I read the results and had gone through it in some detail and Kathryn, you and John have been very helpful in kind of going through with me some of the findings, I have to say I was left feeling a bit more positive than I thought I might be. So notwithstanding, John, you made the point that it's a bit patchy and there's some variability, but 71% of respondents said that their organizations viewed sustainability as a source of growth or innovation. And that seemed fairly high. Is it fair for someone like me to be somewhat optimistic about this value creation story that seems to be emerging?

John Goddard:
Well, I think you can. I think you have to unpack it, but yes, you're absolutely right. About 50% of the people that we spoke to recognize that they felt that their organization was treating sustainability as a growth opportunity. And then as you said, an additional 21%, I think it was, identified even further as a potential innovation opportunity. Clearly there are things underneath that and we'll go into that in the discussion today. I think it was only about 4% we put into that minimalist bucket, those people that really saw it as just a compliance exercise. And I think that's a very positive outcome from the research.

David Titus:
I think the results say that it's a low single digit portion of organizations that are basically saying today, we're only going to do the minimum of what's required where I would've thought that might've been higher. So that's one of the sources of reason why I felt optimistic. Kathryn, turning to you and thinking of your recent experience coming from private equity, what's the growth and innovation story from an investor standpoint? What are people who are looking to invest seeing in terms of where they can get good returns regarding sustainability?

Kathryn Robertson Arrebola:
For sure. And I think it's a really interesting question. And I think similarly to what you were saying, John, about corporates in this journey that they've been on clearly from kind of the risk compliance focus perspective towards more of that growth innovation mindset. I think we've seen a similar thing within private equity too, both from kind of the client conversations that we are having and also what I saw when I was working within the industry. It's not just a tick box or risk management exercise anymore. It's much more, where can we invest behind green growth themes or actually kind of sustainable transformation?

So I think within PE, I would say, there's sort of three broad areas by which people are thinking about sustainability as that growth point. First of all, if you think about actually access to capital in the first place, you're seeing a lot more funds that are aligning more to kind of European regulations having to promote an E or S goals competing for LP money that is actually focusing on these things too, or creating separate impact funds, for example. Then I think too, you have this thematic angle where you might be investing in fast growth sub sectors or products. So for example, alternative meat products or sustainability tech platforms.

And then finally, I think you have a piece that's around transformation. So how do you take your investments, take them on a sustainability journey, improve their performance, and what kind of value might you be able to obtain from that? So there's a lot of interesting discussions going on at the moment. And I think P can definitely be a very interesting driver of the sustainability agenda going forwards.

David Titus:
Thanks, Kathryn. And just to follow up on kind of some of the range of things that you've described that companies might be thinking about, you talk about kind of synthetic meat and meat alternatives and organizational design. I guess, I'm thinking about the breakdown that John described of 21% looking more specifically at innovation when it comes to sustainability and 50% looking at growth are some example of innovation versus growth kind of in that list you've included. And how would you kind of consider sustainability as a simple growth driver versus something that is really innovative and Denovo technologically?

Kathryn Robertson Arrebola:
It's a great question. And I think, so personally, I would probably categorize investing behind high growth green sectors as a growth agenda. It's quite closely tied to where is growth coming from? How does that align with sustainability? Where is there are kind of lockstep model, if you like? And then I think some of the innovative thinking is around either the structure of the fund in terms of what exactly are you looking to invest behind and how does sustainability form and integral part of that?

So I've seen a few new funds coming out that are focusing more on kind of taking companies on a transformation journey, brown to green. So not necessarily just impact or just kind of green sustainable things, but actually more about that journey. So that, for me, would fall more into that innovation category where you're actually looking to go beyond what is the simple growth opportunity and trying to do something new in terms of progressing companies on that journey and capturing value from it.

David Titus:
Interesting to think about that from an investor's standpoint. I guess, for both of you, Kathryn, just because you have recent experience on the fun side of things. And John, as we mentioned, the front, you've done loads of advising on M&A, what are some things that corporate leaders can learn from the approach private equity is taking in terms of sustainability?

John Goddard:
Well, I'm not sure it's just necessarily what they can learn from private equity. I think it's just having clarity of purpose, a clear vision, clear set of goals and having... And one of the things that we found from the research was that the single biggest barrier that organizations came up against, which I remember this was the purpose of the survey to try and identify where the barriers were related to alignment. So alignment across the board, an alignment at the C-suite and getting that alignment was seen as really important. And those companies that were struggling were those companies that were also struggling to get that alignment.

So I think the first thing to do is to get aligned as a senior team, the chair and the CEO absolutely need to be on board here. If they're not kind of with the program, then the program isn't really going to happen. So once they're on board, I think it's really about having a very clear vision, clear set of goals, and then that should drive your strategic choices. And I think that's really important to get the right momentum. And I suppose coming back to your private equity point, perhaps sometimes when you know that the investments there, perhaps it's going to be there as an owner for five, six years, perhaps seven at the most, there is perhaps a sense of urgency and a sense of purpose, absolutely requires a very crystal clear and crisp articulation of the way forward.

Kathryn Robertson Arrebola:
I think that makes a lot of sense, and it's just very hard to prioritize. What are your priority, high growth, sustainable themes or sectors if you don't have that initial vision, right? What kind of fund do you want to be? What kind of companies do you want to help grow? So I think that's definitely true. And the alignment point is critical.

David Titus:
Well, let's focus on that alignment point because it was one of the headline findings of the survey in as much as we talked about the 71% that are looking at sustainability as a source of growth, as a source of innovation. So there's this willingness, but alignment is one of the areas where it seems according to the survey is where there's an issue with the readiness and the ability. And John, you mentioned making sure that the chief exec and that the board that they're aligned, what is required to get that alignment? And I think that the in other words, describe the chasm between that willingness, right? That 71% and that readiness, because I know a much lower percentage of our respondents are saying that their organizations are ready to embark on their aspirations.

John Goddard:
I think it really starts to begin with understanding and knowledge and perspective, and none of us, I certainly didn't. Kathryn may have done a little bit, but none of us studied this at university. None of us did this for the first half of our careers, right? A few people did, but most of us didn't. So we are kind of learning as we go. And boards and executive teams are full of very, very smart people. And very smart people always have points of view, that's fair, right? But it needs to be framed around the language, the taxonomy and the understanding of what this ESG, what sustainability really means and taking it to another level, another level down.

So I think it really starts with that knowledge and understanding once you've built that knowledge and understanding, you can go through a process and we do help our clients attain that alignment through interactions with the board, through interactions with the executive team together in order to bring them kind of together on that journey. And that's when you can create that clear vision and establish those goals.

Kathryn Robertson Arrebola:
And I like that point about, sorry, Dave, just going to say on what you said, John, around kind of having the clear vision and alignment around also the language, because if sustainability is always talked about in very technical terms that, like you said, people haven't actually studied these things in university, it's very difficult to make everybody be in agreement. So I think one thing that we're seeing the need for as well is actually translating this into the language that people speak day-to-day, the business language, the strategic language, if it's the board that you're talking to.

David Titus:
That's where I was good to go with my point as well. There are the words, but presumably most informed executives are reading the press and staying up to speed on sustainability issues as they pertain to their particular organization or sector. But it's one thing just to be well read, there's an embedding of the sustainability topics in the context of that company's strategy. And then also a cultural one as well. Can you talk a little bit about kind of creating a culture, which I suppose is the arena where the agreement comes into play? You can have people who have the facts, but need to agree. What can organizations, particularly between boards and management teams do to align culturally and chart a course that is as little friction as possible when it comes to these issues?

John Goddard:
Why don't I have a go first then Kathryn, maybe you can draw on some of your experience? Look, I think it's really, really important. I would slightly look at it a slightly differently in the sense of one of the things we see as really more important now than it probably was 10 years ago within employees and organizations is the establishment of a clear purpose and employees wanting much more of a purpose from their organization. Then perhaps some of it's experience when we started our career. So I think purpose is really important and sustainability fits right into that, right? So you can align your purpose with your choices around what you want to kind of major from, in terms of sustainability.

And yes, in general, we want have to make progress on our emissions, but depending on what sector you're in, that is a very difficult question or it's a not so difficult question, but then you have the whole S and the G. And within that, if you unpack that around the community around talents, around diversity, around authenticness, around philanthropy, there's a whole set of dimensions on which company can choose to major and emphasize within its own organization to build out that culture and align it more directly with sustainable goals.

Kathryn Robertson Arrebola:
I would agree. And I would say that as well throughout this whole process, it's so important to involve all of the different stakeholders into that decision making and kind of the education and getting everybody aligned, everybody needs to feel involved. So whether that's the employees or the investors and all of these different people, because everyone might have a different view on exactly what the priorities are, exactly what purpose means to them. Bringing everybody along on that journey, I think, is super critical. And that's kind of where we've seen the most success in terms of implementing from our client's perspective.

David Titus:
Thanks, Kathryn. That makes sense. So, I guess, presuming an organization can achieve some semblance of alignment on these things, and it includes the language and the culture and the stakeholder engagement, Kathryn, as you pointed out, what should they be prioritizing for their action and their investment? What needs to get done first, second, third, once that alignment barrier is overcome?

John Goddard:
Well, we can look to the survey, the highest priority area for action investment from the survey was developing sustainable products and services. So the companies felt that, that was the one thing that they really had to kind of move on with is ensuring that their products were both sustainable and their services were sustainable, and that may be pivoting their product and service offering. It may be just evolving their product and service officer. It may actually be retrenching from certain products and services, but that was the number one priority that the survey indicated.

David Titus:
Okay. And what additional barriers are there? So, let's say, that alignment is not achieved. That's not that you could ever fully achieve alignment, but the organization is aligned enough to take some of these actions. What are some watching briefs on ongoing barriers and additional roadblocks along the way that organizations need to build a capability so that they can nimbly overcome them? And, Kathryn, maybe I'll turn that question to you.

Kathryn Robertson Arrebola:
Definitely. And I think probably if you're thinking about that main priority, that John just mentioned around kind of developing those products and services related to sustainability, I think the number one capability there is actually innovation and it's, obviously, a capability that's core to the growth of a business anyway. But I think specifically when it comes to sustainability, often it will require new ways of thinking, new ways of developing the product or being able to meet customer needs whilst also fulfilling your sustainability objectives. So I think organizations that don't have agile capabilities in place to innovate and to develop those new products along those differing specifications, I think that would be a struggle for sure.

David Titus:
Okay. So agility is a core capability and an enabler of progress down the sustainability path, definitely, definitely makes sense. I know we're going to talk in a few minutes later on about some of the examples that we've encountered with some of our own clients, but in terms of the agility capability or the ability to develop new products and services as a critical priority, are you seeing, or does our survey indicate any sectoral trends in terms of readiness to take these initial steps? Where are the gaps, the biggest, what sort of, what sectoral challenges are most prevalent versus which of these sectors are poised to make quicker progress?

John Goddard:
Well, I think there was a little bit of differentiation here and not surprising you found the travel and transport sector, probably feeling more ready, followed by the industrial sector, but I'm going to caveat this with the healthcare and pharmaceutical feeling less ready. Although what's really interesting to there is, how much focus that sector, the whole life sciences sector has been placing on its supply chain. So emissions in its supply chain, its water usage, its API waste performance. And, of course, access to health is a big category within us. So I think you would expect the transport sector, industrial sector to be slightly ahead of the game because it's so emissions driven. But with other sectors following along, but not following too far behind.

Kathryn Robertson Arrebola:
Definitely. And I think with that emissions piece, if you just think about the volume and the kind of focus of regulation that has been on that point, that's also helped explain why some of these sectors that are most impacted by this have had to be on the forefront a bit sooner, I think, than other sectors. But like you said, it is coming. And I think you mentioned around the S, those topics, I've definitely seen coming up more frequently in client conversations and in what investors are thinking about as well in terms of what are the next themes that we need to be focused on. So, like you said, it's all kind of coming at everyone's accelerating, even those sectors that were perhaps not as quick to start thinking about these things.

John Goddard:
I think a couple of other to-dos, David, going back to that question, you said to what has to happen here. So visions and goal, you've got your visions and goal. You're going through a process to make strategic choices. And we've talked about those sort of market and product choices, but then there's a whole set of things internally that your talent, as Kathryn had mentioned your own approach to R&D and innovation, your approach to your brand, how do you want to change how your brand might be perceived. But also then, we need to measure this. So it's setting the right targets and then identifying the data. And one of the things that came through from the survey was organizations said, "Look, we are really not completely there yet in terms of being able to capture all the data that we need in order to measure our progress."

That speaks to then defining the right KPIs, putting the right mechanism in place, measuring and reporting it. And particular as we look to a supply chain is how do we make that a more automatic and arguably digitalized process? And we see huge opportunities in terms of tech, in terms of engaging the supply chain on an ongoing basis. Because as we like to say, supply chain just got a whole lot more strategic when it came to looking at sustainability performance. So that's one thing. And the other thing, and I think it was another area that people were clueing up to. And think you're going to mention in a minute, but I'll just touch on it now was remuneration and linking remuneration with performance against those targets, those interim targets that will take you on your journey to achieve those goals.

David Titus:
Thanks, John. I guess, Kathryn, if I can bring you in on the point that John was just making, is you and I have spent some time talking about the requirements to kind of gather really rich information and be very empirical about the approach to all these sustainability initiatives. And, John, to your point, this isn't kind of a tried and true issue that organizations and individuals have worked through. So it's a new muscle that we're flexing and not all the data and methodologies are obvious or evident. And Kathryn, what are some of the things companies can be thinking about to do a better job of getting the right information, analyzing it in a way that leads to increased certainty and better action?

Kathryn Robertson Arrebola:
Well, I think you've hit on one of the major challenges that there is, right, in terms of how do you actually quantify the costs and the benefits of implementing some of these different sustainability initiatives? I definitely found that within private equity, it was very challenging to think about how do you underwrite certain investment cases when you have so much uncertainty around how customer or investor behavior is going to change with regards regards to certain topics. So I think, there's no sort of... but it proves solution that one size fits all it. I think it's just the principles of how do you make sure you've captured everything that you're going to need to consider in this decision? So whether that's the financial metrics, but also some of these non-financial goals, how much are those worth to the organization? How much of a risk is there not to do certain things?

And then I think just keeping in touch with customers as far as possible in terms of how do we think that they will respond to some of these different initiatives or different products and services that we might be thinking of launching? Because I think building that database of what is sentiment around this? What is willingness to pay if it's a new product or service? Some of that data is going to then start to be helpful in actually quantifying, like we said, some of these potential decisions that you're making.

David Titus:
Great. Thanks, Kathryn. John?

John Goddard:
I know that we had a kind of interesting question popped out. I don't know if you want to cover that [inaudible 00:29:19].

David Titus:
Why don't we do that in advance of the Q and A? So thanks for [inaudible 00:29:26]. Question at the top of the list here ask, can we know more about the survey that you mentioned, right? That forms the basis of a lot of what we're talking about today. What are the other identified priorities for investments aside from sustainable products and services?

John Goddard:
So just briefly on the survey, there was 400 executives in the UK to U.S., Germany, France, Australia, and China. So each with a balance, and as David said, all markets that we are very, very active in. It was well balanced between privately owned. So mostly private equity owned businesses and publicly traded businesses with, I think, a good quarter, over $10 billion of revenue and had a good cross section of sectors in the broad buckets of industrials, consumer life sciences and transportation. And it was conducted in the end of the first quarter of this year.

In terms of other identified priorities for investments, aside from sustainable products and services, I just took a look back at some of the data, and it's all in the report, but I'll just give you some sort of highlights. I would say the second bucket was really around emissions, energy sources, usage, and efficiency, which is perhaps not a surprise but, obviously, for certain businesses, that's a very significant set of investments to change. And then we get to talent, which again, those of us that are competing along with everybody else for talent, know how challenging that is. So talent, attraction and development was if you like the third bucket, and then you sort of move more into, sorry, sourcing and usage of your resources.

So for some people that was waste, for some people that was around supplier engagement, for others it was around water and raw materials. So there were different areas were important for different people, but by far and away top of the list was sustainable products and services. So, David, I'll hand back to you to take [inaudible 00:31:39].

David Titus:
No, that's [inaudible 00:31:40]. Thanks, John, for the throw answer. It's a good segue. And speaking of the survey, having gone through it again and myself and Kathryn and John and I have have talked about it in some detail, there are a couple other things that I wanted to highlight that stood out, at least to me, that hopefully to the viewers will stand out as well. And the first point that I wanted, Kathryn, you and John to comment on is the notion that how many companies or how many respondents to the survey, both publicly traded and privately held companies reported they were willing to forego near term profitability to achieve long term sustainability ambitions.

So, I guess, from your view, what are the implications of this is this seemed to me to be somewhat profound that especially listed companies saying, well, we'll sacrifice short term profitability to get some of these things done. What do organizations need in order to achieve this? Presumably, some of the things we've talked about, like the fact based, Kathryn, as you've mentioned, like alignment, but the majority of the respondents are willing to make this short term trade off. What is that going to look like in practical terms?

Kathryn Robertson Arrebola:
And I think it's actually quite an encouraging finding in some ways, because if you think about the investments that are required in some situations to transform the business model or the supply chain in order to achieve net zero targets or other kinds of sustainability objectives. You could think, well, obviously, there are going to be short term sacrifices to be made that will only pay off over the long term. So, first of all, I think that the implication for me, I felt like this was an encouraging finding, but then yes, when you think about practically, what does that mean? I think definitely as you touched on alignment needing to build a fact base thinking about quantifying as best as possible and how do you manage the uncertainty over what those long term payoffs will be, I think are all very important when it comes to thinking about that.

And yes, just linking back to the board point and making sure that the board is fully aligned and that all the incentives are joined up and going in the same direction. Because I think, if not, then you could imagine that, that would be a significant barrier to getting everyone bought in that actually, yes, these short term sacrifices are necessary for this organization.

David Titus:
Thanks, Kathryn. Another finding, but I wanted to make sure we touched on while we had everybody here was one that John alluded to a little bit earlier and that's around remuneration and incentives and the survey points to the need and the potential for in the fairly near future remuneration to become more and more linked to executive compensation, can senior execs start to see their bonus and their comp impacted maybe some people on the call, on the webinar impacted by sustainability goals. John, what are your thought on-

John Goddard:
It is already happening. I wouldn't say it's common, but it's already happening. And I know several just UK listed businesses for some companies that have emissions targets linked up to the executives [inaudible 00:35:06] programs. So absolutely. And I think as you start to align investor goals, investor priorities with corporate goals and priorities, I think this is just going to increase. And I think, so it should, if a company signs up to do something, one of the best ways for making sure that it happens is that it's measured and managed and rewarded.

David Titus:
That makes sense. In just a minute, those that are on the webinar will see a poll pop up. We're interested in hearing the views of the people who've joined us today on whether their organizations currently have in place, any financial incentives related to sustainability. Our survey suggests there's a wide range, but just interested in what our guests are experiencing in their organizations. While we let some of the results come through, Kathryn, will turn the same question over to you from the standpoint of funds. And presumably there are opportunities for even more overt remuneration to come from an investment community. It's maybe more obvious, but if you could talk a little bit about how that comes to play in your experience.

Kathryn Robertson Arrebola:
Definitely. And I think what the private industry has as an advantage is a long history of quite successful remuneration schemes in terms of making sure that management incentives are aligned with those of the fund. I think it's quite a natural extension in many ways to actually build sustainability into that, if that is the fund's overall goal. You could imagine a fund that has its own sustainability targets and KPIs, and then it needs to make sure that those are trickled down and implemented at the level of every single portfolio company that it has. I think, actually building that into executive pay bonuses is a very logical way to do that and to make sure that it's top on the priority list.

David Titus:
Great. Thanks, Kathryn. Okay. I'm going to end the poll. So if you haven't answered now, you have about two seconds to answer and I'll tell you the results and I'll read them out loud because, as I said, this will be a webinar. There will be people who are only participating in an audio medium. So the question that we asked, does your organization currently have in place financial incentives related to sustainability? 57%, the great majority answered, A, no sustainability related financial incentives are in place nor being considered. So a long way to go for over half of the organizations represented by the people who joined us live in the webinar today, 30% say that sustainability related financial incentives are being considered or discussed, but nothing is in place yet.

So just started the journey in discussion, but nothing in place so far. And then 8% said, C, we have sustainability related incentives in select roles and functions, but nothing systematic or widespread. And then finally D, 8%, we have clearly established sustainability related financial incentives in place. So an interesting distribution, perhaps not surprising and not out of line with our survey, but John, Kathryn, any reaction to the distribution of answers to our poll question?

John Goddard:
It doesn't surprise me.

David Titus:
Yeah.

John Goddard:
Well, I think I think we're having this conversation, a couple of years time will change.

Kathryn Robertson Arrebola:
And I think just that 30%, or kind of having those discussions already just goes to show that this is something that is being considered, that will be more widespread in a year, two years time.

David Titus:
No, it does seem to be kind of where you would expect in terms of the reported willingness, but embedding the capability and being ready to actually take action on the journey, that's kind of where we are right now. So thanks very much everyone for responding. I want to turn us over to John and Kathryn, our own experience. We're engaging with clients, as we said, across the economy, across the globe, different geographies. And we said at the beginning, there's a high degree of variability in terms of organizational readiness on these issues. But, John, I'll turn to you first. What are some of the things that you're seeing with our client organizations, the live discussions that you're having with the C-suite and senior executives and where have we been able to support some of these organizations and where do they need help?

John Goddard:
Good day. Thanks for that. There's really a number of errors. I think I've touched on the themes earlier, certainly sort of, kind of at the top of the pile, which is this helping organizations who are perhaps early in the journey, or not yet really on board build that vision and establish those goals for how sustainability fits in that strategy. I think that is something that we do with boards. It's something to do with executive teams. And sometimes we do it with both in the same organizations. So I think helping people get on that journey, having done that, then it's really about helping them work through those strategic choices. And I noticed that we did say that I think about half of the people that we spoke to indicated that their organization was willing to trade off short term results against long term goals and values.

And as an interesting example here is around large client in the transport space, having to make some quite difficult decisions about when to establish a net zero goal, what was the date? How were they going to do it? How were they going to afford it? The accepted wisdom was let's just push this out. This has got to be bad news. We're going to have lots of CapEx, lots of expense. This is going to be wrong. However, when you dug into it and you look to the technology trajectories around certain types of fleet around the world, be that electric, be that hydrogen, be that different types of fuel cells. And you dug into the outlook for OPEX. So operating expenditure and the trade off with CapEx, actually there was a pretty clear value trade off and actually a value benefit in moving earlier with some of those capital fleet decisions than would've been the case.

And ordinarily, that would've been accelerating fleet purchase. So set accelerating some forms of depreciation, which would've had an impact on the financial results. So that's an example where a pretty enlightened group didn't start out that way. But a pretty enlightened group said we work at, we will establish our net zero goals in a way that is, we believe value creative for the business over the long term. So it's quite complicated. And those kind of trade offs are not necessarily the trade offs that the CFO and the finance team have necessarily had to deal with before, because you're seeking to effectively, how do I monetize sometimes non-financial benefits in a way that allows the decision to be made. Long answer, but it's a really interesting space and we've been getting quite heavily involved in those kind of trade-offs and it speaks right to L.E.K.'s quantitative heritage.

David Titus:
Well, John, thanks for that. And I'll turn it to one of the questions that has popped up in the feed and whoever asked this question gets a gold star, because this is a question that we were kind of anticipating and one that we have ourselves and it has to do with that sacrificing near term value. And John, what you've just described, I've heard you talk in that context about it's not the X intercept, it's the area under the curve, that area being the value over time. But the question here, which I get says, "I find it very difficult for companies to sacrifice short-term results in order to invest long term, you must have a very wealthy company and very understanding shareholders."

So John, you just mentioned getting the CFO on board because the CFO, she might not be thinking about long term versus short term, that's one stakeholder that needs to be convinced, but there are shareholders as well. So what does the company need to do to get shareholders on board with what might feel like a very long term, potentially academic trade off that the company is undertaking?

John Goddard:
Well, look, and it's not our area of specialty, but I can tell you what I think it is. I think it's a very strong equity story. So if you can build your ESG strategy, your sustainability strategy in the heart of the business, and you can articulate how this is going to be good long term for the group and what you're doing, that's the basis on which you can develop a strong equity story and ultimately seek a rerating. And we are beginning to see some of that in certain sectors where the most advantaged businesses and those that have made perhaps the difficult choices around balancing the short term with the long term are beginning to see some rating benefits, albeit we're in a fairly sort of volatile market at the moment.

But, look, I think it's sort of, it's moving, not all shareholders are going to listen, but I do think having that very clear narrative at a corporate level, that explains why you're doing this and why this is in the long term interests of the company. And therefore shareholders is really, really important when it comes to sustainability.

David Titus:
Thanks, John. When, Kathryn, you've seen not with public listed companies, but in your experience, what are the shareholder discussions and the value trade-off discussions? How does that manifest in private equity?

Kathryn Robertson Arrebola:
I think the advantage of private equity being, obviously, in the private context is that you don't have kind of that day-to-day scrutiny of that the public markets do. I think it does naturally lend itself perhaps slightly more to those longer term investment decisions. But I think, obviously, there's still discussions around which trade-offs to make. I think it's easiest when it's actually built into the original investment thesis. Everyone is bought in into, this is the story that we are going to take the company on, these are the choices that are going to have to be made. It's harder, obviously, when the invests already been made and people are saying, okay, this is where we should take the investment, but all the points that have been mentioned already. I don't want to repeat, but around the alignment and around kind of building the fact base and getting everyone behind the shared vision, I think, all go some way towards helping to achieve that.

David Titus:
Great. Thanks. In case it's not clear, we've segued to the Q and A section now, because there's some really good questions coming in and another one and, Kathryn, I'll put this to you to start off very straightforwardly. How do we get companies to move beyond greenwashing?

Kathryn Robertson Arrebola:
I think it's a great question. I think the answer to that is depth. So greenwashing, I think, companies have been able to get away with greenwashing in the past because they've been able to put out statements regarding sustainability, but without necessarily needing to back it up with the data, with KPIs, with clear strategic plan to actually show that they're doing something about sustainability. I think the more that we require companies to actually report on those KPIs and to show that progress, I think, the more that we can get beyond sort of that superficial marketing spin on sustainability and actually towards something that is much more deeply ingrained within the company. So, yes, I also think that it's becoming harder to do as customers and employees and the general public are becoming more discerning. But I'd be very interested to hear if anyone else has thoughts on that as well.

John Goddard:
Shareholders are not going to put up for it, right? You saw this with a very high profile, you're large European bank getting into a lot of trouble about greenwashing just recently, that is only going to just dial up the focus of investors on making sure that their investing companies are playing by the book and with the TCFD with the EU disclosure requirements, even the SCC coming in on the act. I think it's not going to be long before that sort of behavior, it's just not going to be acceptable. And in fact, people are going to get into trouble and it's going to cost them a lot of money. So I hope, I think we are going to move quite rapidly from a period when perhaps greenwashing was acceptable to a new paradigm.

David Titus:
Well, I think just in the interest of time, I'll ask one more question and it's a bit of a provocative one. So, John, I'll put you on the spot and that's the notion that it says your consultants tend to focus on their clients at the expense of themselves. Is L.E.K. aligned on sustainability for ourselves?

John Goddard:
Well, it's an important question, right? And we've got to walk the talk. So yes we are. We're well advanced on our sustainability journey, we've made a number of commitments, we've signed up to the United Nations Global Compact. I'm sure a number of people on this call have done the same. We are moving towards having, going through the full SPTI process. And we are establishing our broader ESG goals and a very clear roadmap, and we're going to link it all to the purpose of the business. And I think we've got some really exciting things for the business, employees and the communities in which we work. And I know those of us that have been involved in that are very excited about the future for the firm on that dimension.

David Titus:
Thanks, John. We are just about coming to time. So let's move to conclude. Thanks, again, everyone for your engagement in the poll and the questions that you've submitted really helpful and interesting to hear your perspectives. Kathryn, we've covered a lot in a relatively short period of time. Any final thoughts for today on what you would like the viewers to take away?

Kathryn Robertson Arrebola:
Yep, yep. So I think, for me, two points. One, we've talked a lot about how companies are starting to think more about sustainability from an innovation growth perspective, how their number one priority is developing green products and services. I think I just want to also emphasize the challenges and the fact that this is not easy. And I know we've touched on those, the lack of alignment, the need for KPIs, but I think I don't want people to think, it's just as simple as let's capture value from sustainability as a kind of quick thing to do. It's a long process and it in a variably requires tough decisions.

But I think there are definitely are opportunities for companies who want to embark on that journey. And then that leads me to my second point, which we didn't cover a lot, but one thing I wanted to mention, talent, as one of these actual levers by which companies can unlock value from sustainability. I think we're seeing just a huge shift in what employees are caring about and valuing in jobs. I speak to quite a lot of people who are exploring their careers and mission, purpose, having a values aligned organization are all top priorities. So I think having sustainability on the agenda is going to help organizations access, recruit, and retain this kind of talent in the coming years.

David Titus:
Surely. Thanks, Kathryn. That makes sense. John, same question to you, final thoughts that you want to make sure to leave our viewers with?

John Goddard:
Look, I think the alignment we've said it very, very, very clearly. I think before you move too far down the journey ensure that there is alignment, but with the chair and the chief executive and the C-suite and the board. And don't underestimate the importance of that. Once you have that alignment, a lot of the lot of the next steps come a little bit quicker. I wouldn't say it's easier, but a little bit quicker. And then the final question would be about thinking hard about bringing your chosen ESG goals and factors into the development of alternative strategic choices for the business. And really seeking to assess those, the benefits associated with them on a financial, non-financial benefits in a very kind of systematic and sophisticated way to help make those decisions. And that's challenging, but I think it's really helpful in underpinning the decisions and the direction of the business.

David Titus:
Great. Thank you, John, for those final thoughts and thanks to everyone again, who joined us today on the webinar, remember the recorded version will arrive in your inbox by email, with a link to this webinar. You can share that webinar, please feel free to do so. This will also be available as a podcast in audio only format on our website, which is lek.com/insights/podcasts. You can also find other podcasts there covering other topics. You can find our landing page covering all things related to our sustainability strategy. There will be an announcement going up in the webinar window that you'll see, but in addition, you can go to info.lek.com/sustainability-strategy. But again, you'll have a link to download the report.

So all the things that we covered that underpin the discussion today will be available to you. Please also feel free to contact one of the three of us. I'm just pulling up our contact information here, contact us on LinkedIn, and we'd be happy to talk. There are a few other questions that are coming into the chat. We really appreciate it. We'll capture those questions and get back to the people who've asked them. We have the ability to chase those up. So thank you very much for your engagement. Have an excellent day. And we hope to see you again shortly on another L.E.K. webinar.

Host:
Thank you, our listeners for joining us today at the insight exchange presented by L.E.K. Consulting. Links to resources mentioned in this podcast can be found in the show notes, please subscribe or follow for future episodes wherever you listen to your podcast. Also, we encourage you to submit your suggestions for future insights online at lek.com.
Subscribe to our podcast Insight Exchange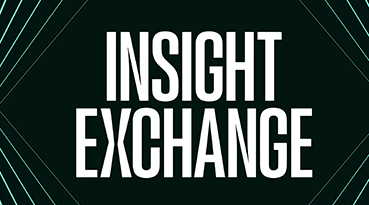 If you're a growth investor, an advanced student, an employee, a researcher, an executive, an entrepreneur, an inventor or a board member, we invite you to join us for Insight Exchange™.
Related Insights