A growing number of digitally native brands are disrupting the traditional business landscape, and they have unique needs that set them apart from the conventional brands that have defined retail in recent decades. These digitally native companies, unencumbered by legacy technology and infrastructure, require tailored solutions to thrive. This article explores how digitally native brands leverage software as a service (SaaS) solutions — from marketing automation to data analytics — to maintain agility, innovation and growth.
Understanding the digitally native brand: a new era
Digitally native brands are consumer product companies that have relied on the cloud as a primary go-to-market landscape, replacing the confines of traditional brick-and-mortar retailers to achieve scale. They embody agility, innovation and freedom from the physical constraints that hinder traditional brands from scaling. This digital native definition describes a new breed of consumer packaged goods companies harnessing technology to adapt quickly, respond to consumer trends and deliver a personalized customer experience.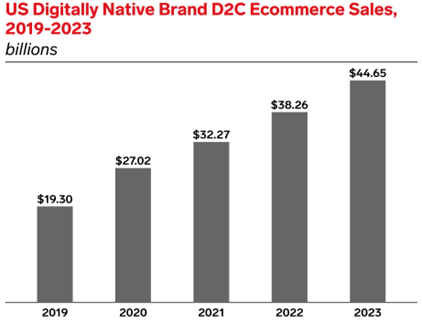 The influence of digitally native brands on SaaS development
These modern brands are not only changing how businesses operate but also influencing how SaaS companies develop products tailored to this new retail landscape. SaaS providers are innovating to cater to the specific needs of digitally native business entities. Tailoring solutions that align with the agility, scalability and customer-centric focus of a digitally native vertical brand has become essential.
One example of a SaaS company that has successfully catered to digitally native brands is Shopify. Shopify is a leading ecommerce platform that provides a range of SaaS solutions tailored for online businesses. It offers features such as website building, inventory management, payment processing and marketing tools to meet the unique needs of digitally native brands. Shopify's platform is considered user-friendly and scalable, allowing businesses to manage their online stores without hands-on support. It also integrates with various third-party apps and services, providing additional functionality and customization options. With its focus on empowering digitally native brands, Shopify has become a popular choice for entrepreneurs and small businesses looking to establish and grow their online presence.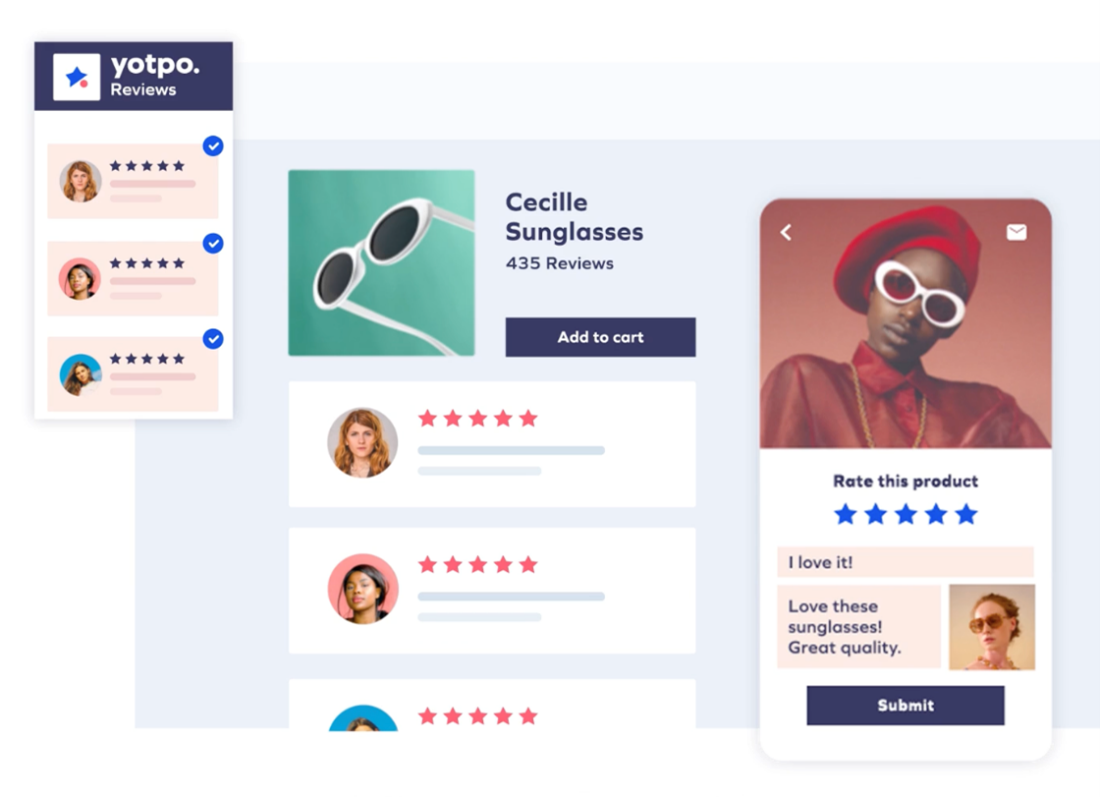 Another noteworthy example is Yotpo. Yotpo is a customer content marketing platform that provides solutions for user-generated content, reviews and loyalty programs. It is designed to help digitally native brands drive more sales from repeat shoppers. Yotpo's platform integrates with various ecommerce platforms, including Shopify. Its innovative approach to content marketing complements the digital-first strategy of many online brands, further enhancing the dynamic relationship between SaaS companies and digitally native brands.
Shopify and Yotpo illustrate the way digitally native brands are influencing SaaS development. By tailoring solutions to meet the unique demands of digital-first businesses, SaaS providers are demonstrating an alignment with the innovative and agile nature of digitally native brands.
Key SaaS solutions for digital-first brands
In today's digital landscape, certain SaaS tools have become indispensable for digital-first CPG brands to remain competitive and agile. Here are some key solutions that these brands should consider:
·       Marketing automation: Leveraging tools that are tailored for digitally native brands, marketing automation enables targeted and efficient customer engagement.
·       Data analytics: Insights driven by data analytics play a key role in decision-making, helping identify trends and opportunities for growth.
·       Cloud infrastructure: Scalability and flexibility are critical for digitally native brands. Cloud solutions facilitate these needs, allowing for rapid expansion and adaptation.
·       Collaboration tools: In an increasingly remote world, digital-first enterprises utilize collaboration tools that foster seamless communication and teamwork.
·       Consumer experience tools: Creating a seamless shopping experience is paramount. Various tools aid in enhancing customer experiences through streamlined order tracking and checkout processes.
The future of digitally native brands and SaaS collaboration
The future holds immense promise as digitally native brands and SaaS providers continue to evolve and grow together. Innovation and collaboration will be at the core of this relationship, driving new trends and potential growth areas.
Embracing the unique demands and potential of these brands, SaaS providers are called on to innovate and adapt continually. As a guiding force in this evolving landscape, L.E.K. Consulting's Technology practice offers insights and strategies to foster collaboration and growth. If you're interested in learning more about how our team helps SaaS enterprises navigate the complex digital landscape, explore further insights and support and reach out to us directly.
For more information, please contact us at technology@lek.com.
L.E.K. Consulting is a registered trademark of L.E.K. Consulting LLC. All other products and brands mentioned in this document are properties of their respective owners. © 2023 L.E.K. Consulting LLC