Well-established drug patent protection system can maximize benefits to patients by reducing medical costs through encouraging both innovative and generic drug development, according to report from L.E.K. Consulting and the China Pharmaceutical Innovation and Research Development Association
BEIJING (January 25, 2019) ― 2018 was a harvest year for innovative drugs in China. China's National Medical Products Administration (NMPA, formerly CFDA) approved an unprecedented 48 new drugs. Among the 10 manufactured in China, nine are new chemical entities (NCEs) ― the first of their kind to be approved globally.
"For the first time, the number of Chinese drugs approved outnumbered their European and Japanese counterparts. This exciting data illustrates the effectiveness of China's reform of its drug review and approval system, as well as the rise of its pharmaceutical innovation capability. Further improvements in the intellectual property protection system are an inevitability as China becomes a global power in pharmaceutical innovation," says Ruilin Song, executive president of China Pharmaceutical Innovation and Research Development Association (PhIRDA), which cosponsored the report "Innovation Drivers and Generic Complements: Policy Recommendations for Drug Patent Protection in China" alongside L.E.K. Consulting.
The report analyzes the drug patent systems of the U.S., Japan and the EU, as well as the current state of the Chinese drug market and the history of China's drug patent system. It also provides policy implementation advice for the future enhancement of China's drug patent system.
Mature pharmaceutical markets such as the U.S., Japan and the EU have many years of practical experience in drug patent protection. Justin Wang, partner at L.E.K. and lead author of the report adds, "The drug patent linkage system is unique to the U.S., for example, and has played a key role in balancing the development of innovative and generic drugs in the U.S. market. It allowed both innovative and generic drugs to flourish together. Experience and learnings from these mature markets can help China establish its own drug patent protection system more effectively."
What is drug patent linkage?
Originally included in the U.S.'s Hatch-Waxman Act in 1984, drug patent linkage is a pioneering mechanism that involves multiple regulatory authorities and requires multiparty cooperation and exchanges. In practice, this mechanism functions much like a traffic control system, with the U.S. Food and Drug Administration (FDA) playing the role of traffic control center, while the U.S. Patent and Trademark Office (USPTO) and the courts act like traffic lights and traffic police. The FDA is mainly responsible for the revision and publication of the Orange Book and the approval of drugs. The USPTO examines the validity of patent declarations, which provides the basis for the FDA to decide whether drugs can enter the market. The court is responsible for hearing patent dispute cases between generic drug applicants and patent holders.
Thus, drug patent linkage includes four critical elements:
The Orange Book: The Orange Book documents the patent information of a new drug when an applicant submits a new drug application (NDA) to the FDA. This is the basis of the entire mechanism.
Patent declaration: When submitting an abbreviated new drug application (ANDA), the generic drug applicant needs to declare the patent information contained in the Orange Book as part of its application materials. There are four types of declarations. Only in the case of a paragraph IV declaration, i.e., when a drug-related patent is invalid or no patent is being infringed in the declaration, can a patent challenge be initiated.
Patent challenge: After a patent declaration is received, the patent holder may initiate a patent infringement lawsuit with the court within 45 days, after which an automatic 30-month stay of generics' approval is applied. During this period, the court conducts a trial and renders a final decision.
Market exclusivity: The first generic drug applicant whose ANDA patent challenge succeeds is granted a 180-day period of market exclusivity. This period starts from either the first day the generic drug enters the market or the day when the court rules that the generic drug applicant wins the case.
What is the significance of establishing drug patent linkage in China?
There have long been two views on drug patent protection. Some believe that the drug patent protection system, based on the legal language that supports it, seems only to benefit the manufacturers of branded drugs. Others argue that as the majority of the Chinese innovative pharmaceutical market is occupied by multinational companies, the patent protection system will protect foreign branded drug manufacturers but hinder the development of domestic pharmaceutical companies, especially those manufacturing generic drugs.
In spite of these viewpoints, however, a drug patent protection system based on patent linkage is of great significance to the overall development of China's pharmaceutical industry. Patent linkage allows high-quality generic drugs to enter the market earlier through patent challenges while also offering a clinical trial data protection period sufficient to guarantee that branded drugs are able to pick up some market share and cover research and development costs. This system will provide a boost to overall drug research and clinical trials in China and will facilitate the balanced development of innovative and generic drugs, thereby improving the accessibility and affordability of drugs for Chinese patients while also saving costs related to China's national medical insurance fund.
Is the drug patent linkage system applicable to all countries?
For a variety of reasons, neither Japan nor the EU has adopted the patent linkage system. First, the spirit of "harmony" that Japan has pursued throughout its history has resulted in an unwillingness to resort to litigation to resolve legal disputes. Second, prior to the U.S., Japan had already established a review system for new drugs to facilitate fast development, and it has since constantly improved this system. In addition, Japan promotes generic drugs mainly through the hospital procurement process. These factors explain why Japan has not adopted a patent linkage system.
The EU has been focused on protecting and promoting innovative drugs since the very beginning. Therefore, patent linkage, which seeks to balance the development of innovative and generic drugs, has never been EU's priority. In addition, the EU legal system does not regard the submission of generic drug applications as a patent infringement, which has led many to conclude that the EU does not have a legal basis for introducing a drug patent linkage system. It is worth noting that the EU has many member countries at different levels of development and with differing industry needs, which constitutes an objective obstacle for the introduction of any new system EU-wide. 
China's next steps for drug patent policy reform
Based on L.E.K.'s analysis of drug patent protection systems within mature markets and the interpretation of China's existing domestic institutional framework, the establishment of a new drug patent system will require considerable coordination across different government agencies, timely communication with businesses and the cultivation of interdisciplinary professionals.
On policy implementation, China needs to build on the foundation of the draft Consultation Papers for drug and healthcare reform issued in 2017 and 2018. Among the recommendations in the report:
For clinical trial data, the data protection period should be differentiated and extended for certain segments such as orphan drugs or pediatric drugs (currently six years for all chemical drugs); an additional protection period should be granted to drugs with new indication approvals (currently not mentioned in the draft).
For drug patent linkage, there should be a system for filing objections and a patent declaration system. The Catalogue of China's Marketed Drugs (China's version of the U.S.'s Orange Book, which documents patent information of a new drug when an application is submitted, introduced in December 2017) should be expanded and updated regularly. A reasonable automatic stay for generics slated for approval (currently 24 months in the draft, versus 30 months in the U.S.) and a certain period of market exclusivity for first generic drugs should also be set (currently not mentioned in the draft, versus 180 days in the U.S.).
For drug patent extension, customized solutions should be provided that address questions surrounding extension length, calculation methods and eligibility.
For patent litigation, China should specify the responsibilities of intellectual property courts and include more details in the intellectual property law, which is currently being amended.
Please click on www.lek.com/zh-hant/insights/yaopinzhuanli or scan the QR code to download a copy of "Innovation Drivers and Generic Complements: Policy Recommendations for Drug Patent Protection in China" (in Chinese).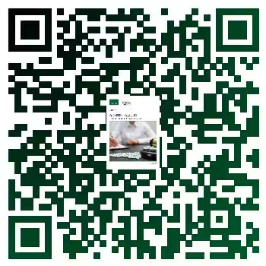 About L.E.K. Consulting
L.E.K. is a global management consulting firm that uses deep industry expertise and rigorous analysis to help business leaders achieve practical results with real impact. We are uncompromising in our approach to helping clients consistently make better decisions, deliver improved business performance and create greater shareholder returns. The firm advises and supports global companies that are leaders in their industries — including the largest private and public-sector organizations, private equity firms, and emerging entrepreneurial businesses. Founded in 1983, L.E.K. employs more than 1,400 professionals across the Americas, Asia-Pacific and Europe. For more information, go to www.lek.com.
About PhIRDA
Founded in 1988, the China Pharmaceutical Innovation and Research Development Association (PhIRDA) is registered as a national level non-profit organization by the Ministry of Civil Affairs of China. PhIRDA exerts great effort on "academia-industry collaboration," which centers on the principle of "innovation, industrialization, internationalization," and persists in innovation to achieve unmet clinical needs. PhIRDA currently has 142 members, spanning across start-up and R&D enterprises, top Chinese universities, colleges and research institutions, clinical institutions, investors, and leading Chinese pharmaceutical enterprises. PhIRDA is also a member of the International Federation of Pharmaceutical Manufacturers & Associations (IFPMA) to continuously broaden channels of international collaboration. For more information, go to en.phirda.com.