Subscribe to Insight Exchange on Apple Podcasts, Spotify, Google and Amazon Music and Audible for the latest episodes.
Recent partnerships between alcoholic and non-alcoholic beverage producers have bridged across traditional category lines. Traditionally there was a divide between non-alcoholic beverage producers dipping their toes in alcoholic beverages and vice versa, but that barrier has begun to erode and largely break down over the past 1-2 years due to shifts in consumer demand. Today we discuss how the blurring of beverage categories is forcing leading beverage manufacturers to evolve their business models.
Topics discussed:
How recent partnerships between alcoholic and non-alcoholic beverage producers have bridged across traditional category lines

What motivates beverage producers to explore expanding into non-alcoholic categories

The driving forces behind the expansion on the non-alcoholic beverage side

Challenges non-alcoholic beverage companies need to manage as they expand into bev-alc

What drives beverage producers' different paths to enter the bev-alc space

Which producers are participating in this recent category blurring and if they facing any challenges in evolving their business models

The long-term implications are for these trends
Read the full transcript below

Narrator:
Welcome to Insight Exchange, presented by L.E.K. Consulting, a global strategy consultancy that helps business leaders seize competitive advantage and amplify growth. Insight Exchange is our forum dedicated to the free, open and unbiased exchange of the insights and ideas that are driving business into the future. We exchange insights with the brightest minds of the day, the most daring innovators and the doers who are right now rebuilding the world around us. 

Host:
Recent partnerships between alcoholic and non-alcoholic beverage producers have bridged across traditional category lines. Traditionally, there was a divide between non-alcoholic beverage producers dipping their toes in alcoholic beverages and vice versa, but that barrier has begun to erode and largely break down over the past one to two years due to shifts in consumer demand. Today, we discuss how the blurring of beverage categories is forcing leading beverage manufacturers to evolve their business models. 

Rob Wilson: 
Hello, everyone. I'm Rob Wilson, partner and managing director, and I lead the food and beverage practice for L.E.K. Consulting in North America. I'm joined by a couple of colleagues of mine, Claire Davies and Charlie Mead. Claire, would you like to introduce yourself? 

Claire Davies: 
Yeah. Hey, everyone. So I'm Claire Davies. I'm a partner and managing director in L.E.K.'s consumer practice. And I spend most of my time in the food and beverage space, particularly focused on beverages. 

Charles Meade: 
Hey, everyone. And I'm Charlie Meade. I'm a senior manager in our New York office, and a member of our consumer and food and beverage practices. 

Rob Wilson: 
Recent partnerships between alcoholic and non-alcoholic beverage producers have really bridged the traditional category lines and we're seeing a real blurring of them. Claire, could you shed some light on what's going on here? 

Claire Davies: 
Yeah. Thanks, Rob. I mean, look, beverage companies are always looking for growth, right, and so they're always managing their portfolios, their product offerings to capitalize on the evolving consumer demand. And as you said in your intro, traditionally, we've seen very clear swim lanes between alcoholic producers and non-alcoholic beverage producers, but that barrier, as you mentioned, has really begun to erode and break down over the last couple of years due to those shifts in consumer demand. Consumers have been branching out, trying new categories, and the producers on both sides of the fence have been trying to keep up and capture that incremental revenue opportunity. 

We've really seen it accelerate by the surge of off-premise demands during the pandemic. We've seen consumers increasingly branch out from their traditional purchases, and they're trying new brands and categories that they're seeing on the shelf, right, to bring premixed drinks into the home. And this period of what can only be really described as consumer promiscuity has accelerated the growth of some of those newer categories like ready-to-drink cocktails, hard seltzers. And that has just brought along an increased opportunities for these kinds of partnerships across the alcoholic and non-alcoholic divide. 

Charles Meade: 
That's exactly right, Claire. And beverage brands have followed that consumer demand, and the pace of new brands entering categories like hard seltzers has been staggering, and that includes both alcoholic and non-alcoholic players as you mentioned. Of course, one of the more notable entrants that helped kickstart this trend on the non-alc side was Coca-Cola. They announced a number of high profile partnerships with producers on both flavored malt beverages like hard seltzers and ready-to-drink cocktails. One of the first announcements back in September of 2020, Coke announced that it was partnering with Molson Coors to debut Topo Chico hard seltzer. I mean, the product was almost an immediate success showing that consumers are excited to see recognizable brands they already enjoy enter the RTD space. And Molson Coors has already announced that they'll be expanding distribution to all 50 states this year. 

Then in June, Coke expanded this partnership to include Simply Spiked Lemonades, which will be produced and marketed by Molson Coors that leverage Coke's Simply trademark. 

Claire Davies: 
Yeah, an actually great point there, Charlie, 'cause since the launch, the Simply Spiked Lemonade has had really astounding initial success whereas looking at some IRI data recently, and they've sold over 6 million cans in just five weeks, right? And they're now capturing I think 3.6% share of the national flavored malt beverage market in the first week of July alone. It's pretty cool. 

Charles Meade: 
Exactly. It's clear to see how successful some of these recent partnerships have been. Coke also announced several partnerships with Constellation brands and Brown-Forman this year to produce ready-to-drink cocktails. Constellation will use Coke's Fresca soda as a base ingredient for its new line of Fresca-mixed spirits-based RTDs, and Brown-Forman just announced plans to launch a Jack and Coke RTD featuring its Jack Daniels whiskey and Coca-Cola, which will launch in Mexico later this year. And these moves by Coca-Cola certainly support its efforts to become a more significant player in the bev alc space and really evolve into a total beverage company beyond its core portfolio of CSDs, waters, teas, and sports drinks. 

Rob Wilson: 
And [inaudible 00:05:15] if Coca-Cola is active, you can bet Pep [inaudible 00:05:17] is going to be there as well. And so not to be outdone, in August of 2021 as we know, they partnered with Boston Beer Company to launch and distribute Mountain Dew hard seltzer, one of my favorites. The chairman and chief executive at the time as you know, he also said that they see this as playing a much larger role, of PepsiCo playing a much larger role in the category, and they see the space as "strategic" and "very incremental," so that it seems pretty clear that they are going to be in that space for a while, which has recently been on a tear, but very recently, softened a bit. So it'll be interesting to see how that plays out. 

And then in January of this year, Monster Beverage also acquired Canarchy Craft Brewery Collective for 330 million. And so, there's just a ton of activity here as we've pointed out across the board, jumping that fence that, what used to be a very clear dividing line, now very clearly that fence has gone and everyone's hopped over it. 

Claire Davies: 
Hey, Rob, that's a good point. Alcoholic beverage producers, they clearly have fared pretty well over the last few years, right? They've got strong demand for their products, reasonably high margins. So given that, what is motivating them to explore expanding into these non-alcoholic categories? 

Rob Wilson: 
Yeah. I mean, I think there's a few reasons for that and I think they're chasing the demand in areas where they have a right to win that doesn't necessarily have to involve alcohol. There's a lot of other assets at their disposal and some of their core categories, of course, have been under some pressure. Everyone knows that beer has been losing share of throat in the alcohol space to spirits and wine for a long, long time. And there's also been some, if you're a wine producer, you're experiencing some challenges getting the younger consumers and millennials, and that's been hit hard by the tasting rooms being closed, right, for a couple of years, a couple of periods of disruption where if you depended on that direct-to-consumer business as a winery, it's been really, really impacted with those tasting rooms being closed. So there's a lot of growth certainly to be had out there and investors have an insatiable demand for growth. And so, the leadership of these alcohol companies are really starting to take notice and seeing that this is a very viable growth opportunities for them to go down. 

And we could name a number of examples, be it Hiball caffeinated seltzer or Topo Chico's spiked seltzers or the list goes on and on. There's just been a number of these new categories which has attempted to ride the wave of that consumer demand for functional beverages of which, again, they have a strong asset base to really be successful in as consumers have started to expand their palates into more flavorful options. Companies like AB InBev have been able to move to those spaces, those demand spaces accordingly. 

And speaking of AB, I mean, they recently announced plans to launch a line of hard sodas in January with the popular soft drink flavors like classic cola, cherry cola, et cetera. And just earlier today, I saw the release of wine soda from Constellation Brands, which is it's changing the dimension of the categories. We're talking here about alcohol and non-alcohol companies changing lines. That's an interesting example of a product having alcohol, traditional wine and soda, non-alcohol being smashed together into a new offering for consumers. And so I think that's where it all, that's the answer is they're really hitting and meeting these consumer demand, and they have the right to win and the assets to do so. 

Charles Meade: 
That's right, Rob. And as Claire mentioned before, the driving factor behind many of these moves is, of course, increased growth. I mentioned Molson Coors earlier. I mean, they're a great example of a leading beer player who's branched out into other categories, similar to the AB InBev one before. But Molson Coors, I mean they've expanded their portfolio mostly through distribution to include several categories outside of malt beverages, including energy drinks and probiotic seltzers. They have coffees, RTD cocktails, and even spirits now with the Five Trails whiskey. Now that expansion and shift in focus to a broader beverage portfolio was part of the reason Molson Coors changed its name recently from Molson Coors Brewing Company to Molson Coors Beverage Company. I mean, that change alone tells you all you need to know about the recent expansion across traditional alc and non-alc category lines. 

Claire Davies: 
Yeah. I actually think there's another angle to this as well, which has been the influence of the distribution channels. So distributors have been taken on waves of these new high growth products like hard seltzers. And it's interesting that the beer producers, for example, Molson Coors like we mentioned, they've been realizing that they've been seeing a increasingly smaller portion of those distributors' portfolios and frankly, the distributors' attention as well. And so that dynamic is create pressure on them to roll out new products just so they can claw back some share within their distribution partners. 

And I think that's been really successful with them. They've obviously launched a whole bunch of new brands, including hard seltzers over the years. But as we mentioned, as we start to see some of that softening starting to come through with Boston Beer Company and Truly, and I think the distributors are seeing that and so, what's going to be interesting to see play out is as the demand starts to slow, the distributors, probably going to start looking at this increasingly saturated space and start to pare down their long tail of skews because frankly, they don't want to be left holding all the inventory risk at the end. So interesting to see how that one plays out. 

Charles Meade: 
Yeah, and Rob, you discussed the motivations for category expansion among alcoholic beverage producers. What about the driving factors behind the expansion on the non-alcoholic beverage side? 

Rob Wilson: 
Yep. Yeah, Charlie, I mean, I think it's a lot of the same factors and that would be, again, trying to shift to new demand spaces with more attractive growth in margin profiles and away from some that are under some pressure. And on the non-alcohol side, one of the biggest ones of course is carbonated soft drinks, which has been on a slow and steady decline for a while. And it's just a much different growth trajectory than energy drinks as an example, which is almost all co-packed, the big PepsiCo, Coca-Cola, Dr. Pepper missed that one, frankly, thought was a fad maybe back in the day and it's become a huge part of the market. And they've now gotten into it of course in a different way, but learning their lesson from energy drinks. They don't want to miss the next big wave like that, right, of a large multi-billion dollar category with an attractive growth profile. 

And so as one example would be Vita Coco. We're talking about one on the delays on the non-alcoholic side companies to announce a partnership with Diageo to produce a line of coconut waters, spikes with Captain Morgan's rum. I got to say that sounds pretty good to me. I'll be looking forward to having that one on shelf, and that's expected to launch in 2023, produced and marketed by Diageo, but leveraging their existing distribution network, of course. 

Claire Davies: 
Got to agree with you, it sounds a pretty good one to me, but yeah, I mean, Pepsi is another good example of that, right? So they've been using the pandemic to shed and unload some of their, I suppose, unloved brands or lower growth categories like, you talked about CSDs, I mean juice is a great example of one that they're backing away from. I was involved in the deal that they recently did where they sold Tropicana and Naked Juice over to PAI in private equity. But on the flip side, they've then been shifting their portfolio, right, to some of those more, what they see as profitable growth areas, as you said. And we mentioned earlier their partnership with Boston Beer Company and the Hard Mountain Dew launch, and that's just a great way of capturing some of these growth areas, but leveraging existing brands, and they can therefore do that without having to invest and launch a new brand. And there's also limited cannibalization on their core products, so it's quite a nice approach. 

Charles Meade: 
Yeah, Pepsi's approach shows that category blurring isn't just driven by dynamics in the production side. It's also about increased efficiencies and opportunities within distribution, too. I mean, expanding into these new categories gives companies like Pepsi increased bottling clout nationally, and it really allows them to create deeper efficiencies and scale to boost margins. Pepsi also knows the distribution rates for bev alc are particularly valuable and that they have the scale to leverage these, their distribution network to help launch these new product lines. I mean, the Blue Cloud division they recently stood up enables Pepsi to act as a distributor in the US three-tier system, which separates producers, distributors and retailers, and it allows them to act as the primary distributor for that Mountain Dew hard seltzer. It's a tremendous undertaking, right? I mean, PepsiCo has the resources and capabilities from a strong balance sheet to warehouse network to DSD experience to make a successful entry, but these type of cross-category moves are really important to the overall evolution of their businesses. 

I think another key factor to these types of cross-category moves also give beverage companies new ways to connect with their consumers. And I was at BevNET Live in June, and Matt McClean of Uncle Matt's and Monisha Dabek of Ocean Spray were both recalling how their companies were flooded by social media posts during the pandemic from consumers enjoying mixed cocktails featuring their products. And it really shows that consumers are already using these products to craft alcoholic beverages at home. But by formally entering the category, these beverage companies can better manage that engagement and drive greater consumer interest through things like line extensions, LTOs, et cetera. 

Rob Wilson: 
Yeah, Charlie, that's right. I mean, and these trends also extend beyond just non-alcoholic beverage companies. One of my more favorite recent example is QSR chains such as Arby's and Sonic, who I would've not thought many years ago would be entering the space, have partnered with bev alc companies to do so. 

And we were doing a project in the grain neutral spirits industry and this Arby's thing came up in our research, and we actually thought it was quite hilarious and tried to buy a bunch of Arby... I mean, who buys Arby's vodka, really, for the team 'cause we thought it was just kind of a interesting product and we couldn't get our hands on it. It's completely sold out. Apparently, the demand is great, outstripping whatever kind of supply they ran on that product. But it was just a really interesting example of something very creative. I mean, a new demand space with vodkas flavored to match their popular French fries. 

And I'm not always the consumer. I have to keep that in mind, of course, right? But a really innovative product like that was impossible to get and I certainly wouldn't have guessed that off the bat, but that certainly is the case. And it just goes to show that consumers want new experience and even things like Arby's ready-to-drink, Arby's Bloody Mary as an example, is another one and these recipes, they're not slapped together. I mean, this was actually really thoughtful. It was co-authored by celebrity chef Justin Sutherland and it was to include the Arby's menu items such as the sauce and the key ingredients, and so a lot of work and thought went into it and sure seems like it worked given I'm having trouble getting my hands on it. 

Claire Davies: 
Rob, I thought curly fry flavored vodka would be right up your alley. But you're right, I mean, Sonic is another example you mentioned there, which is traditionally well known for its beverage lineup. Beverages are about a quarter of its sales pre-pandemic. So they actually partnered with Oklahoma City's Coop Ale Works and launched a line of hard seltzers back in May and that's been a super success. It's one of the top selling FMBs only a year post launch, and I think it's rolled out to now almost 40 states nationwide. So a great, another example there. And hey, Charlie, I think you mentioned that you might have one of those Sonic hard seltzers with you, right? 

Charles Meade: 
That's exactly right, Claire. I thought it was fitting given the topic today. Yeah. No, I brought one of their cherry limeade hard seltzers, and I know those of you listening to the podcast can't see it, but I'm holding it up now here for the other people on the line. But to me really, it's a perfect symbol of just how exciting a time this is in beverages. I mean the fact I can go to my local liquor store and purchase a 12-ounce skinny can of malted cherry limeade that carries a brand and signature flavor as Claire mentioned of a QSR chain for its drive-throughs and indulgent menu items still just amazes me. And it gets me excited about where this continued innovation will take the industry. 

Claire Davies: 
Yeah, but I think there's a point just as a watch out there that all of these CPGs and QSRs we talked about, we need to make sure that these products that they launch strengthen their position and don't alienate their consumers or devalue their brands as they go wildly off track, so just a watch out there. 

Rob Wilson: 
Yeah, good point. Good point, Claire, and the need for non-alcoholic beverage companies to avoid alienating their core consumers. It seems like it's tremendous growth opportunity, but there's also some risk. I mean, so to that point, are there any challenges that they need to manage as they expand and cross that line? 

Charles Meade: 
Yeah, Rob. I think the other significant challenge for these companies is managing the regulatory environment, right? I mean, the US alcoholic beverage market is highly regulated. And even though the pandemic has helped accelerate a trend of picking away at some of those restrictions, it still remains one of the most regulated markets in the country. And non-alcoholic beverage companies like PepsiCo, they must overcome and work around several regulatory hurdles to be successful in bev alc. 

One of the most important ones I thought was helpful to call out is giving up marketing control to these new products to producers like Boston Beer Company, who they've partnered with. And to be compliant, now if you're a three-tier system, pepsi, which is acting as the distributor as I mentioned for that new Blue Cloud division they stood up, they must focus on the distribution and merchandising while the producer in Boston Beer is responsible for manufacturing and marketing. The brand teams of beverage companies like Pepsi have to be comfortable handing over the marketing reins to partners and hoping that the messaging and imagery conveyed in marketing collateral is complementary to their brand identity and positioning on the non-alc side. 

And on the distribution side, of course, Pepsi currently pays slotting fees to retailers for more favorable shelf space and positioning, but those types of fees are illegal actually for alcoholic beverages. So Pepsi will have to meaningfully distance itself from any perception of paying those types of similar fees within its Blue Cloud distribution. And the success overall of these expansions will really rely on the beverage companies being able to navigate these regulatory challenges, which will of course depend on how they decide to enter the bev alc space and where they choose to invest in the value chain. 

Rob Wilson: 
It sounds like non-alcoholic beverage companies have certainly taken a lot of steps and different paths to enter this, the bev alc market. I mean, what do you think is driving that? 

Charles Meade: 
We've mentioned a few, of course, already, but if you think about them again, it appears that Coca-Cola has really gone the licensing route in order to create value by allowing other companies like Molson Coors and Constellation brands to produce the beverages and leverage Coke's brands like Topo Chico and Fresca in those new product launches. Licensing allows companies like Coke to profit from the bev alc space without requiring it to devote significant corporate resources to it or potentially distracting it from its core portfolio and operations. The partners then produce, market and distribute those new products through their current three-tier distribution networks. 

Claire Davies: 
Yeah. And so Coke's obviously gone the licensing route and we talked about Pepsi with its JV with Boston Beer Company and Mountain Dew, so that's established its own distribution subsidiary, which kind of fits their strategy, right, and allows them potentially to capture their scale benefits from its bottling operations and distribution networks. 

The other example, I suppose, is Monster, which Rob mentioned earlier, and that's taken a third path into the space through a full acquisition of the Canarchy Craft Brewing Collective. So I suppose a full acquisition, it gives Monster more control, right, of how the brand is leveraged and the rollout of future products. It also mitigates some of that regulatory complexity we're just talking about. So it doesn't have to set up its own bev alc operations, can just leverage those existing, established distribution networks and value chains. So I suppose all in, three very different approaches there, and each of them have designed it to maximize potential benefits for each of their companies and aligns to each of their corporate strategies. 

Charles Meade: 
And those entry strategies require a degree of brand evolution, too, right? And I know historically speaking, some beverage producers, especially in the bev alc side have been slow to evolve. Rob, are all producers participating in this recent category blurring that we've been discussing? Or are any facing challenges and rethinking their business models? 

Rob Wilson: 
Yeah. And I think most folks are having to look at it and, if they're not, they probably should. And as far as the business model question, absolutely. I mean, I would say that's one of the things that has been an area of heavy activity for us recently is actually helping some of the alcohol companies, bev alc companies act more like traditional non-alc CPG. My general observation, as I've seen in general, processes, people, processes, technology is not as tight there. It helps when you have higher margins and a very steady growth profile for the most part to guard against some of those factors, and just things aren't as well buttoned up as I've seen on my CPG brethren. And so, they recognize that and are trying to address that. 

And it's a lot of different area, especially as you're talking about, we said that Pepsi's got to be careful getting into the alc space. Well, it's the opposite for the alcohol guys, right? They're now figuring, oh, there's a different dynamic when you're getting to the non-alc space that wasn't there before and a new capability and really opportunity to form new retail partnerships that you didn't have before. 

And I can also say that they're not just doing this from scratch. I'm noticing a lot of my clients from the non-alc CPG side, all of a sudden, they're joining various alcohol companies. And so, there's a lot of hiring going on certainly at the senior level of, take CPG, historically, execs do bounce around a lot, but they're now moving. Again, those lines have blurred. Folks were typically alcohol or non-alcohol companies just from a career standpoint are now much more frequently jumping back and forth. And I thinks that's part of what is going on between the underlying dynamics of everything that we're talking about here. 

And as far as some of those factors in particular that I would think that I would, to push for the industry, certainly, as the regulatory environment for alcoholic distribution and producers have more access to consumers, alcoholic beverage producers have had to update their go-to market strategies like CPG brands as I mentioned. Producers have realized tremendous opportunities for increased direct-to-consumer in particular, leading many to expand their e-commerce platforms, so e-commerce and direct-to-consumer is another... When you're in a three-tier system, that's not really an option. And now all of a sudden, that channel is, and so that's a really interesting growth opportunity. Now, the smaller producers that don't have the name recognition like a Molson Coors are forced more to rely on their narrative or have differentiated offerings to stand out on crowded online platforms such as Drizly or Reserve Bar. 

Claire Davies: 
Yeah. And I like that you mentioned the whole D2C place, it's just a topic really close to my heart having spent a lot of time working on D2C strategies for CPG more widely across consumer. And it's interesting to see that these bev alc guys now are investing heavily in D2C platforms and for the first time are able to capture first party data, which honestly is the holy grail of consumer. Before that, the three-tier system just pushed them several straps up the value chain. But now, these new sites are allowing them to interact directly with their end consumers. They can control their brand experience better in a way they could never do that before. And as I said, they can capture some more of that data, which allows them to do real-time analytics. It helps them drive consumer value and be able to slice, dice and react in ways that consumer goods companies more widely have been doing for a bit longer. 

And I think it's interesting to see they're starting to set up real-time data analytics because a ton of data coming in, you need to very quickly be able to collate that and turn it into actionable insights. And I think that's going to be a challenge. They're starting to develop detailed dashboards, interactive reports, but that data will really help manage their growth strategies and increase organizational agility over time. So I see them as a little bit of a step behind just from a evolution perspective, but there's some great levers to be pulled there by taking that D2C one-party, first-party data in and driving some insights and growth out of it, so exciting times. 

Charles Meade: 
Absolutely. Rob, given all this discussion about category lines blurring and evolutions of traditional business models, what do you think are the strategic planning implications for beverage companies? 

Rob Wilson: 
Good question, Charlie. I think there's several strategic implications here to keep in mind. I think the first one is don't stand still. This is obviously a big movement in the industry and you don't want to miss out on the next wave of growth. And clearly, there's consumer interest here for some innovation and, frankly, some fun new flavors that we've talked about here. This conversation is making me thirsty. 

The second thing is as beverage companies look for growth and to really widen their remit across alc and non-alc, make sure that you don't do something that hurts your brand, right? I mean, just make sure it resonates and that it's on strategy and it's on brand with what you're trying to do so you don't alienate your core consumers of course. 

Thirdly, as evidenced by Pepsi and Coca-Cola, I think there's several potential approaches to distribution. Getting the distribution right is key. If you're non-alcohol, what's my muscle? How am I getting to all of those channels within retail and within food service? And if I'm on the alcohol side, how am I navigating the three-tier system in on and off premise? And if one of those areas is new to me, how am I going to get those capabilities to make that happen? There's acquisitions, there's strategic hiring, there's various ways that you can make that happen. 

And to that point, partnerships are becoming a big part in more speedy innovation, and I would just keep that in mind as an interesting way to supercharge your organization. You don't always have to build it with your R&D. There's a lot of interest as we've seen of this blurring of the lines of partnering with other companies that might have different capabilities or innovation or distribution that you don't have that could be really interesting for the collective whole. 

Direct-to-consumer is one that we talked about quite a bit, big passion of Claire. I mean, this is a big growth channel that's in its early stages still. If you look at food and beverage compared to a lot of other industries out there, we were single digit forever. We went to 10% over the pandemic, but things like books and electronics and apparel are 40, 50, 60%, e-commerce or more broadly, e-com, not just direct-to-consumer, but the point is there's a long runway for e-com and for direct-to-consumer in particular in these businesses, and beverage companies are going to need to invest. You're going to need to invest in new capabilities, be it analytics, be it sales, be it distribution, R&D, marketing, et cetera, really across the board to make this happen. And also, to make sure you have the right personnel and capabilities for the all important direct-to-consumer channel. 

There's just immense value in leveraging that first-party data on direct-to-consumer to drive consumer lifetime value, managing customer acquisition, and also figuring insights to water processes such as innovation. So I know that was a lot, Charlie, it was a pretty... In summary, I think there's a lot that beverage companies should be doing, and don't miss out in this great opportunity. It's certainly exciting. We've seen a lot of successes out there as we've talked about throughout this podcast. 

Thank you, Claire, thank you, Charlie, for your time today. I thought it was a great discussion. Thank you to all of our listeners. I hope that the insights L.E.K. brought today were useful and helpful, and cheers. 

Narrator:
Thank you, our listeners, for joining us today at the Insight Exchange presented by L.E.K. Consulting. Links to resources mentioned in this podcast can be found in the show notes. Please subscribe or follow for future episodes wherever you listen to your podcasts. Also, we encourage you to submit your suggestions for future insights online at lek.com. 
Subscribe to our podcast Insight Exchange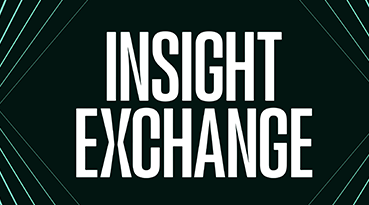 If you're a growth investor, an advanced student, an employee, a researcher, an executive, an entrepreneur, an inventor or a board member, we invite you to join us for Insight Exchange™.
Related Insights