Marc Kozin is a Senior Advisor to L.E.K. Consulting. Marc is the former President of the North American practice, which he led for 15 years. He has more than 30 years of experience in strategy consulting and merger and acquisition management, both domestically and internationally. He also has deep industry expertise advising biopharmaceutical, life sciences, and medtech companies.
Marc helped open the firm's Boston office in 1987 and oversaw the growth of L.E.K.'s U.S. operations – including the company's acquisition of shareholder value consulting firm Alcar in 1993. In 2002, Consulting Magazine named Marc one of the 25 most influential consultants in recognition of his leadership and results for clients. Marc has advised senior executives in life sciences and other industries to help them identify new growth opportunities, build value, pursue highly-profitable merger and acquisition activities, and support sustained growth.
He received his Bachelor of Arts, magna cum laude, in Economics from Duke University and was awarded a Master of Business Administration with distinction from The Wharton School at the University of Pennsylvania.
Education
Undergraduate: Bachelor of Arts in Economics, Duke University
Graduate: Master of Business Administration, The Wharton School at University of Pennsylvania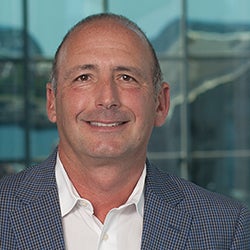 Related Insights
Pharma Company Shifts Course and Transforms into Industry Leader Following Patent Expiration
Life Sciences & Pharma
Pharma Company Shifts Course and Transforms into Industry Leader Following Patent Expiration