Joseph C. Sponholz is a Partner in L.E.K. Consulting's Organization & Performance practice. Based in Sydney, Australia, Joe has more than 20 years of experience advising major organizations on corporate and organizational strategy and performance improvement. He has a track record of delivering financial, market and operational results across a broad spectrum of businesses and industries in Australia, Asia-Pacific, the United States and Europe.
Prior to joining L.E.K., Joe was a Principal at Partners in Performance, Sydney; Chief Operating Officer with RF Capital, Andrew Roberts' family office; and Director of Globalization, Textron Inc. He has held senior management consulting roles with Mitchel Madison Group and Booz Allen Hamilton in New York, where he was involved in leading teams to develop and implement strategy-based transformations for Fortune 200 organizations.
Joe earned a Juris Doctor with honors from Fordham University School of Law and a B.A. with honors in Politics, with minors in French and Economics, from the College of Arts and Sciences at New York University. At NYU, Joe was a University Honors Scholar, finishing in the top 1% of his class.
He is the author of two books, The College Companion and The Student Athlete's Guide to Winning Athletic Scholarships. 
Education
Undergraduate: B.A. with honors in Politics, with minors in French and Economics, College of Arts and Sciences, New York University
Graduate: Juris Doctor with honors, Fordham University School of Law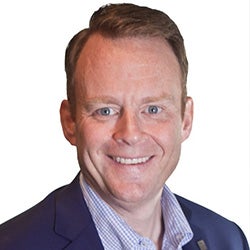 Related Insights
The Three Factors of Post-Merger Integration Success
Organization & Performance
The Three Factors of Post-Merger Integration Success